TikaWeeks #25-2/2019: Sri Lanka update
Posted by John on 21st June 2019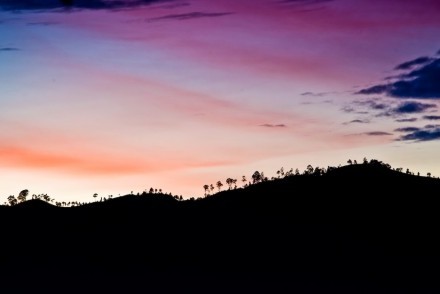 A present day conundrum is how to travel to far-flung places yet endeavour to be sustainable. With air travel emitting 80% of tourism's greenhouse gasses, is it responsible to visit long-haul destinations like Sri Lanka and Maldives? What would happen to Sri Lanka if foreign tourism was reduced dramatically when tourism generates over 25% of foreign income? This week's feature discusses possible ways of ameliorating your carbon footprint when travelling to Sri Lanka and Maldives.
Since air travel is, by far, the largest proportion of a visitor's carbon footprint to Sri Lanka and Maldives, it makes sense to consider travelling for a longer period in order to reduce the impact of the flights, and also to take fewer long-haul flights per year, making a trip to Sri Lanka and Maldives a very special occasion. When travelling by air, Economy Class is better than Business Class, which is more polluting, direct flights are better than indirect flights, and off season travel better than visiting during the high/peak seasons when planes may be kept in holding patterns for long periods waiting for an available slot to land and disembark – and better for your pocket, too! For more information, please see Aviation and the Climate Crisis.
Once in Sri Lanka, I have discussed the merits of 'slow travel' in a previous blog and now with climate breakdown being a serious threat, it is even more prescient and urgent to consider travel options. In this context, 'slow travel' may include fewer stops in a smaller area of Sri Lanka, which would offer you a relaxed itinerary without driving too far and consequently increasing your carbon footprint.
For instance, rather than a tour of seven or eight different places, four locations in the south of the island would enable you to wander around the atmospheric World Heritage ramparted fort at Galle, see leopards in Yala NP, trek around Ella in the southern Hill Country and sun yourself on the beach at Tangalle or Mirissa – this itinerary would be best between November and April.
Another four-point option would be to visit Kandy and the Temple of the Tooth, take a boat safari in Gal Oya NP hopefully to spot elephants swimming, bask on the coral-white sandy beach of Passikudah, before experiencing the Cultural Triangle sites while staying in Habarana, Sigiriya or Dambulla – this itinerary would be best from May to September.
Then there is further north and east on a third trip!
The bottom line is to make your trip count by choosing a holiday that benefits local communities and wildlife, which Tikalanka supports wholeheartedly.
More importantly, seriously consider day-to-day lifestyle changes at home that will significantly impact on your overall carbon footprint. You can calculate your carbon footprint with Friends of the Earth.
Categories: Flights, Maldives, News, Sightseeing, Sri Lanka, Sustainability, Travel tips, Wildlife
« All articles