TikaWeeks #09/2023: Sri Lanka update
Posted by John on 4th March 2023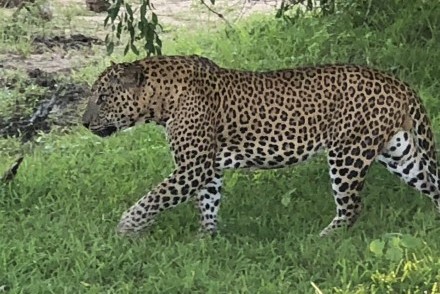 We can share with you the good news that tourism is bouncing back in Sri Lanka with over 24% more visitors than the same time last year, which definitely indicates confidence in travelling to the island now. Recent feedback from our own customers supports this view, with glowing reports of the island's delights as well as our expert guides and quality accommodation on offer. So why not give us a call or email us your wish list to create your ideal holiday to Sri Lanka with Tikalanka. Remember there is always Maldives to add on if you want an extra-special trip of a lifetime!
Data from the Sri Lanka Tourism Development Authority sourced from the Department of Immigration & Emigration for January 2023 show that there were 102,454 international visitor arrivals compared with 82,327 in January 2022, an increase of over 24%, which equates to 43% of pre-pandemic visitor numbers (2018).
The UK features third in the country list (8,483 visitors or 8% of all arrivals) after Russia and India, which is a 14% increase on the same time last year (January 2022). While SriLankan Airlines is the favourite for flights from the UK (54%), probably due to its unique direct, non-stop route, both Emirates (21%) and Qatar Airways (15%) feature well, with the latter two airlines flying from other departure airports other than London Heathrow, SriLankan Airlines' only offering in the UK. Also, Emirates recently introduced Premium Economy on certain flights between the UK and Dubai on the latest A380, which promises more space to relax, an elevated dining experience and upgraded entertainment. Please contact us for more details.
I feel that this significant increase can be mostly attributed to pent-up demand fomented by the pandemic as well as Sri Lanka's many attractions – rich and ancient culture, diverse and exotic wildlife, picturesque and spectacular scenery, sun-drenched and palm-fringed beaches, varied and delicious food, and not forgetting the friendly, welcoming and ever-smiling people.
Categories: Flights, Maldives, News, Sri Lanka
« All articles