Nuwara Eliya
"City of Lights" or "Little England"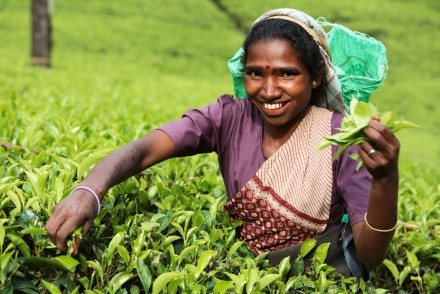 Then…
Nuwara Eliya ("City of Lights", pronounced "Nu-REL-iya") was developed by the British in the early 19th Century, who found its cold winters, its drizzle and fog in spring, and the heavy rain followed by storms between May and August made them feel quite at home! It became one of several hill stations that dotted the colonial empires of the tropics, a sanatorium where those afflicted could come to recuperate from ailments contracted in the furnace of the coast. Without the pretensions or political significance of the Raj hill stations in India, Nuwara Eliya nonetheless was an active centre of an English-style social life, with county-style sports including a hunt, polo, cricket and tennis.
…and now
At the centre of the Hill Country south of Mount Pidurutalagala, Sri Lanka's highest mountain (2524 metres), there is a plain at an altitude of 1900 metres. Surrounding this plain, like a protective wall, is a barrier of high wooded mountains with gentle, scrub-covered hilltops. Nestling into these hills is Nuwara Eliya, the highest city in Sri Lanka and a major hill resort. It offers a cool escape for middle-class Sri Lankans from the lowland plains (the nights can be very cold), especially at long weekends and for the "season" in April, when prices more than triple and accommodation becomes virtually impossible to find.
Nuwara Eliya has retained all the paraphernalia of a British hill station, with its colonial houses, parks, churches, the veritable Hill Club, a pristine 18-hole golf course, a dilapidated horse racing circuit, and trout streams. However, the real clue to its past perhaps lies in its extensive private gardens, where dahlias, snap-dragons, petunias and roses flourish amongst well-kept lawns.
Why visit Nuwara Eliya?
Despite its variable and unpredictable climate, Nuwara Eliya can be a pleasant respite from the oppressive heat of the coast and Ancient Cities' area. With interesting reminders of its colonial past, including a golf course, and some attractive walks, it is also a useful base for visiting Hakgala Gardens or accessing Horton Plains National Park along a poorly maintained and windy country road.
Read More
Trip Planner