TikaWeeks #51/2018: Sri Lanka update
Posted by John on 21st December 2018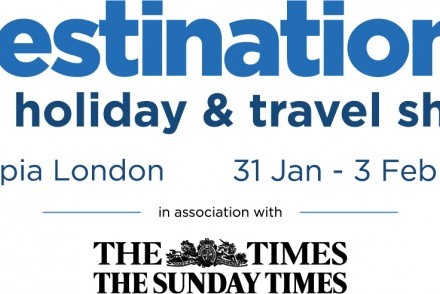 Current political situation in Sri Lanka
The constitutional democracy of Sri Lanka has prevailed, thankfully, with President Sirisena reinstating Ranil Wickramasinghe as the Prime Minister effective from 16 December 2018 and the Cabinet of new ministers being sworn in on 20 December 2018. This hopefully ends a couple of months of political limbo in the country since the President unceremoniously and illegally, as it turned out, sacked Prime Minister Wickramasinghe. Let us now look to the future with the anticipation that the two parties may work together and resolve their differences for the health of the country.
Research trip to Sri Lanka, October 2018
Just a brief synopsis of my travels this year to give you a flavour of the various places visited.
Around Kandy
Clingendael – Out of Kandy past Digana on the Victoria Golf and Country Resort estate situated on a former 209-hectare coconut and coffee plantation adjacent to the Victoria Reservoir. Dutch colonial aesthetic with five gigantic bedrooms, sturdy furniture and dark wood floors. Veranda and garden with far-reaching views and a quirky pool/water feature. Recommended as a luxurious place to stay near Kandy, especially if you are a golfer.
Polwaththa Eco Lodges – Again near Digana and off the beaten track, it requires a 4x4 transfer from the main road to the property. Simple, rustic eco lodges with rudimentary en suite bathrooms. Ideal for nature lovers and adventurous families – larger lodges suitable for groups of differing sizes. Organic coffee farmed and processed in situ, which you may sample, and various walking trails and local village experiences on offer. Not for the faint hearted as creepy crawlies everywhere being surrounded by jungle and power outages not uncommon. I liked it and the enthusiastic, knowledgeable owner.
The Kandy Samadhi Centre – Back to Waruna's yoga and wellness retreat in the jungle outside of Digana. He has developed more, spacious rooms since our last visit to complement the original traditional mud houses. Very peaceful and meditative location, and Waruna's philosophy of an experiential stay to soak up Sri Lanka's true spirit is refreshing.
Rangala House – Further afield at Teldeniya towards the Knuckles Mountains with superb panoramic views to the horizon. Anthony and Sam have developed a wonderful country house feel over the past 15 years and a reputation for relaxed hosting. Comfortable rooms, excellent food and access to the Knuckles makes it an ideal spot for those looking for something different around Kandy.
Athulya Villas – Would be a special place to stay, on the ancestral Panabokke family estate, except for the less than perfect finishing of the new villas and the unsightly new block that was the ill-conceived plan of the previous incumbents. Not our taste, unfortunately, despite the hospitable staff and enigmatic sylvan environs.
Hill Country
Camellia Hills, Dickoya – Not an easy access, along a very poorly maintained and lumpy tea estate track for about 3 km from the main road (similar for Dunkeld Bungalow of Ceylon Tea Trails next door). However, the effort is worth it! We visited in low cloud, which meant we couldn't appreciate the superb location and wonderful views, but we did see most of the bedrooms and get a real feel for the place. As expected, since it is managed by Teardrop Hotels of The Wallawwa fame, the modern interpretation of a tea planter's residence was well finished, spacious, light and atmospheric. Highly recommended.
Dunkeld Bungalow, Ceylon Tea Trails, Dickoya – Difficult access (see above), but again worthwhile, with similar views and landscapes to Camellia Hills as well. Up to the usual Tea Trails standard of colonial-era opulence and excellent staff. Highly recommended.
Dickoya by Jetwing, Dickoya – Just outside of the small town of the same name and a reasonable location for visits to Adam's Peak (45 minutes' drive). Surrounded by a generous garden and typical tea country landscapes, the four-bedroom bungalow has child-friendly environs with a family room, Wi-Fi, TV and bicycles available. Recommended.
Craig Appin by Jetwing, Dickoya – Another tea bungalow just outside of Dickoya along similar lines to the bungalow above and now managed by reliable Jetwing Hotels, which also manages a third bungalow, Strathdon. Recommended.
Nine Skies, Ella – It was in the latter stages of readiness when we visited but is now open to guests. Situated towards Nine Arch Bridge – "Nine Skies" alludes to the views through the nine arches of the bridge – and surrounded by the ubiquitous and obligatory tea bushes, the former tea estate bungalow is another from the Teardrop Hotels stable. Spacious heritage properties with a contemporary style and feel are the group's leitmotif and I am sure that it will do well.
The Planter's Bungalow, Ella – A few years since we last visited and what a transformation. Now with a separate deluxe wing of rooms and family apartments, this colonial bungalow hotel is a real gem located in the lower reaches of Ella Gap towards Wellawaya with other value-added additions including a swimming pool. Highly recommended, particularly due to its modest price.
Goatfell, Nuwara Eliya – One of my favourites of the trip. Just opened, Goatfell is an isolated tea bungalow in the same area as Heritance Tea Factory. Yet another new addition to the Teardrop Hotels' portfolio, it has already had high accolades from past customers who stayed there last month (it openly opened in October). Panoramic views, contemporary luxury in a heritage home, pool, garden dining and lovely bedrooms combine to produce a wonderful villa hotel. Highly recommended.
The Oliphant, Nuwara Eliya – Situated in Shanthipura, the highest inhabited village in Sri Lanka, this former tea estate bungalow is managed by Amaya Resorts & Spas. Full of character, the bungalow is a good option within striking distance of Nuwara Eliya town centre. Recommended.
Kitulgala
Royal River Resort – It has been on our books for time in memorial but is now very much off our list of recommended hotels – what a shame. The access road has deteriorated even further since our last visit a few years ago, which means negotiating potholes, streams (we were there in the wet season) and boulders for 6 km in a tuk tuk or 4x4 (if you have one) – no normal car would be advised to attempt the journey. Once there, the hotel has also deteriorated beyond recognition – damp walls, peeling paint, broken furniture, unkempt bathrooms etc. etc. etc. No way will we be offering this property until it has been completely refurbished.
Plantation Hotel – Not on our list but I thought that we should visit as it has new rooms directly overlooking the river. The rooms are of a good standard, in fact, and I wouldn't hesitate to offer it as a basic option except for the fact that it is managed by the same group as RRR above… Need I say more? Decided not to visit their third property, Forest Edge, for the same reason.
Borderlands Eco Lodge – Sited on the banks for the Kelani River, the outward bounds outfit is the only internationally-accredited white-water rafting/kayaking company in Sri Lanka, which has just opened a coastal outlet near Weligama for water sports (similarly accredited). We met the founder, Wade, a Canadian of vast experience of white water in Nepal and other countries, who now resides in Sri Lanka. Welcoming and urbane, he gave us a presentation about their set up and showed us the accompanying accommodation. Much of their work is based around team building exercises and thrill-seeking adventures for local companies but the site also caters for couples, families and small groups. The eco lodge has en suite cabins alongside the river which are basic but comfortable. From now on this will be our only offering in the Kitulgala area.
Wilpattu
Noel Rodrigo's Leopard Safaris – We have had a few customers stay here over the years and the feedback has been excellent from a wildlife watching and service perspective but less positive about the rudimentary tents and facilities considering the price. After visiting ourselves, we would agree that the tents are tired and need replacing if NRLS is going to charge current prices in the future. Otherwise, we will recommend other, more comfortable tented camps until the standard improves.
Thamaravila by The Elephant Stables – Going for the luxury end of the tented accommodation experience, Thamaravila was a revelation, which will get even better when the projected swimming pool is constructed. The incredibly spacious luxury tented villas are raised up on stilts and include an enormous inside/outside bathroom as well as an elevated seating deck and private garden area. The price is good, too, considering the quality. Highly recommended.
The Ibis – Difficult to find, we had mixed feelings about the place, which is complicated by the positive feedback from recent customers. Although it has an attractive lake and forest backdrop, the rooms are small and rudimentary, the facilities basic, and it is about 45 minutes' drive to the Wilpattu National Park entrance. However, since customers like it, what do we do?
Wilpattu Corridor – Opposite the entrance to the park, two new and larger tree houses have been added to the original two, which we have been offering for some time now and we will continue to offer. Friendly, convenient and budget place to stay for visits to Wilpattu NP.
Wilpattu Safari Camp – Definitely one to add to our recommended list. Larger than life in more ways than one, Namal is a wonderful advertisement for change of lifestyle. Originally a city slicker, he has abandoned Mammon for his true passion – wildlife. An experienced and published wildlife photographer, he and two friends have founded a safari camp based on their passion and commitment to nature and conservation. The comfortable tents are raised on platforms with plenty of privacy. Limiting the camp to just six tents means that the experience in the jungle will be intimate and authentic. Just 10 minutes from the park entrance, this will be our safari camp of choice in the future. Highly recommended.
West Coast
The Villas, Wadduwa – Not what I expected from the name, it is a package resort and not our cup of tea at all.
Boutique 87, Bentota – Fantastic, if you want to experience a true Bawa gem. Built in the 1960s for an artist friend, Geoffrey Bawa conceived an exceptional two-bedroom living space in an extensive tropical garden on a lake. Bewitching and unique, the property is a mystical and magical hideaway off the main Galle Road but close enough to the beach. Set back from the roadside, the house is protected from the unwelcome traffic noise and is serviced by full-time staff. Highly recommended.
Club Villa, Bentota – An old favourite when owned and run by Mr Hameed, the most generous of hosts and dare I say a friend. Nothing has changed since Hameed handed on the reins and it still will appeal to those seeking Bawa nostalgia since the property has original fixtures and fittings designed by the great man himself. Recommended.
Paradise Road The Villa, Bentota – Next door to Club Villa and the island's first ever boutique hotel (and another iconic Bawa project), it is now owned by Shanth Fernando of the renowned design house, Paradise Road. Again, much is left of the original buildings' elements, although the property has been expanded and additions made (e.g. swimming pool, garden pavilion and new reception building with rooms). Recommended.
Taru Villas – The Long House, Bentota – Out of keeping with Taru's other properties in the Bentota area, The Long House is a new-build project and quite a different concept to the others in her exquisite collection. The bedroom and lounge spaces are generous and flexible, allowing couples, families or friendship groups to enjoy the various living areas, together or separate. Service is promoted as the key to the enterprise, and it is the first time Taru has offered an all-inclusive accommodation option at any of her hotels. A premium hotel at a premium price, but sometimes you get what you pay for! Recommended, if you are prepared to push the boat out.
The Habitat, Kosgoda and The Sandals, Balapitiya – I like most of Asia Leisure's hotels but both of these two, very different properties did not attract me, either because it felt too clinical (The Habitat) or poorly presented (The Sandals).
The River House, Balapitiya – However, this Asia Leisure hotel is totally up my street. Originally designed by Taru herself, the villa is finished to perfection and the bedrooms absolutely enormous. Sited on the riverside in a generous tropical garden, this really is Eden! Highly recommended.
Taru Villas – Villa 906, Hikkaduwa – Not my favourite beachy town in Sri Lanka, as it is Goa – Sri Lanka style, but Villa 906, and Villa Saffron close by, have changed my mind since I first visited Hikkaduwa nearly 20 years ago. Perfect escape for a couple or family, the two-bedroom beachside cottage has real charm and gentle, welcoming staff. Recommended.
Wirdana Spa & Villas, Boossa – Just north and inland from Galle, Wirdana is the inspiration of an Italian architect who has thrown her life and soul into the project. The newly-built spa and accommodation will need a few years to merge with the environs but it has potential.
Galle
32 Middle Street – A traditional colonial Dutch townhouse of the 17th century, like many (most) buildings in the Fort at Galle, the 3-bedroom villa has plenty of living space for a family as well as a courtyard pool and in-house staff. Recommended.
Taru Villas – Rampart Street – We visited this villa many years ago before Taru took it over. Now, we have no hesitation in adding it to our recommended list as everything about the villa is perfect. Taru, I prostrate myself at the feet of a design goddess!
Thambili House – We also visited this property a few years before and it still isn't to our taste.
Le Grand Galle – Asia Leisure's biggest and boldest project so far, this brand new hotel sits on the ocean's edge overlooking the Fort. Double the size of their previous boutique-style hotels, Le Grand is also the most luxurious, with Plunge Pool Suites the height of decadence. If you are looking for an ultra-modern spa hotel rather than a heritage villa in the Galle area then this may be for you. Recommended.
South coast
The Tanamera Estate, Thalpe – Aka 23 Palms of old, the new owners have transformed the rather bizarre, over-sized property into something more manageable and added a pool and pool house into the generous grounds. We still have to see whether the villa is marketable through us.
Why House, Thalpe – The winner of many accolades for being a family-friendly boutique hotel, I find it sterile and incongruous, with awkward spaces, suffocating soft furnishings and little atmosphere.
Tabula Rasa Villa, Habaraduwa – Not easy to find but worth it when you do, we met with one of the owners, Anouk. Delightful and enthusiastic, she showed us round their 4-bedroom villa, which is a redesigned 200-year-old colonial house slightly inland from the south coast. The fresh décor and light, open spaces are cool with clean lines and the surrounding tree-lined garden has a refreshing pool. Recommended.
Tabula Rasa Resort, Habaraduwa – Anouk then took us to their other property, which is still being developed, and met her husband and architect, Arnoud, who is masterminding the project – and what a project! Planning to be open in March 2019, the resort sits high above the south coast in a coconut plantation with panoramic views. The concept is to make the resort intimate, luxurious, and appealing to outside guests for dinner and cocktails. With their combined experience, passion and energy, I feel that this will be a winner – watch this space…
Villa Atulya, Mirissa – I have liked this place ever since we first visited around 5 years ago and now the owner has built a second, similar villa next door, sharing the spaces and pools. I prefer the original building as the proportions and symmetry appear more considered and better executed, although there is nothing wrong with the new version. Both have been designed by the respected local architect Anjalendran, a colleague of the late and great Geoffrey Bawa. Recommended.
Isana Beach House, Mawella – I only considered visiting after a potential customer requested it specifically and I am glad that I stuck to our premise of not offering hotels that we haven't visited as this one is not for us.
Kadju House, Mawella – Quirky and contemporary, I have known this boutique hotel ever since it was built. Behind one of my favourite beaches on the island on a very steep site, Kadju House is an enigma since it appeals to my own design aesthetic but I can't see a way of marketing it to customers. An unsolvable and frustrating conundrum.
Mawella Beach Hideaways, Mawella – Not for us but perfect as self-catering surf chalets.
Taru Villas – Mawella, Mawella – The Taru tour continues along the south coast with three of her properties juxtaposed along Mawella beachfront. Villa Mawella is the largest of the three, which may be taken by the room or villa. Previous customers' feedback has been very good. This visit, we had to be quick as guests were resident.
Taru Villas – Kurumba, Mawella – A mini-me, two-bedroom version of above, Villa Kurumba is a bijou private beach house and comes highly recommended.
Taru Villas – The Tangalle Social, Mawella – The newest of the three and a restaurant with rooms, it is developing a reputation for fine food and relaxed living. The three upstairs bedrooms are all twins, which provide flexibility, especially for the regular friendship groups that meet there from Colombo.
Yala
Taru Villas – Yodakandiya – Situated on the southern reaches of Yoda Wewa lake surrounded by jungle, this two-bedroom rustic luxury villa is perfect for a couple, family or group of friends. The in-house naturalist takes you on a personalised safari, which is included in the daily room rate along with all meals, non-alcoholic drinks and snacks. Another Taru triumph.
Near the airport
The Notary's House, Makandura – A real revelation and a straightforward 45 minutes' drive from the international airport. What a lovely place to start or end your Sri Lanka trip! Spacious, smart and comfortable bedrooms with balconies, gorgeous garden overlooking a serene lake, and incredibly friendly staff, all for a good price. Highly recommended.
The Pineapple Villa, Wathurugama – We had a serious problem finding the bungalow, partly due to the poor directions from the management but also the vagaries of relying on SatNav in the sticks – it really doesn't work! In fact, we came across Comilla Bungalow below nearby first by happy accident… Newly opened and still settling in, the villa is finished in a colonial Raj meets Art Nouveau style in colour tones and design influences. Opulent and grand, the bedrooms are full of antiques, soft furnishings and Indian fabrics. One of the most curious and impractical aspects of all of the bedrooms is the height of the rain shower head, which is at my shoulder level! Not a promising beginning from a new boutique hotel, but also not the only one we have come across either… Let's see how it fairs with other guests before we decide to promote it, particularly as it is an hour's drive from the airport.
Comilla Bungalow, Wathurugama – I liked the openness and spaciousness of the original plantation bungalow and outlying modern cabanas, which are surrounded by a generous, natural tropical garden with infinity pool. Again, it is an hour from the airport and consequently not ideal for early arrivals or late departures considering the isolated and difficult to navigate location. However, for a couple of nights' stay it would be a reasonable option. Recommended.
Destinations: The Holiday & Travel Show, London - 31 January to 03 February 2019
Discover your next adventure at Destinations: The Holiday & Travel Show, in association with The Times and The Sunday Times, the UK's biggest event for travel inspiration taking place at Olympia London from 31 January to 03 February 2019.
Get your complimentary e-ticket to Destinations: The Holiday & Travel Show courtesy of Tikalanka by quoting EXTIKA here
As well as invaluable and inspirational travel advice on offer, Destinations: The Holiday & Travel Show brings together travel's very best authors, TV presenters, photographers and internationally renowned musicians and performers. Your complimentary ticket includes free entry to:
Plus, you can enhance your experience by booking a Travel Photography Masterclasses. Learn how best to capture those breath-taking views and memorable moments with professional photographers Steve Davey and Paul Goldstein.
Come and meet Tikalanka at Destinations: The Holiday & Travel Show at Olympia London on stand AP38. Quote EXTIKA here to claim your free e-ticket!
Categories: Accommodation, Destinations Show, Honeymoon, News, Sri Lanka, Travel tips
« All articles