TikaWeeks #49/2017: Sri Lanka update
Posted by John on 9th December 2017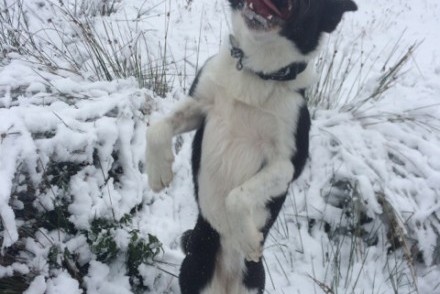 Seasonal tropical cyclones
Similar to the Gulf of Mexico, the Caribbean and the USA, Sri Lanka has a cyclone (hurricane) season and unfortunately it has had a recent devastating effect on the island. A couple of tropical cyclones generated by the northeast monsoon have wreaked havoc on their path south through the country, cutting powerlines and bringing down trees as well as causing extensive flooding along the west and south coasts. Images of Tropical Cyclone Ockhi are vivid reminders of the innate power of tropical storms. The onset of the southwest monsoon in May/June earlier this year also caused widespread flooding and overwhelming landslides on the island.
You need an ETA visa to visit Sri Lanka
You are required to hold an Electronic Travel Authorization (ETA) to enter Sri Lanka, which is an official authorisation for short visits to Sri Lanka. ETA holders will be issued a 30-day short visit ETA at the port of entry in Sri Lanka. Foreign nationals, who intend to visit Sri Lanka for short stays of up to six months, must obtain an ETA either prior to arrival, which is the best method, or on arrival at Bandaranaike International Airport, Colombo, where there is a limited facility and additional fees apply (only electronic payment cards [credit cards/e-commerce enabled debit cards] and cash in US$ are accepted). The ETA is issued through an online system and no passport copies, documents or photographs are required, and there is no requirement to endorse the ETA in your passport. Upon arrival, simply produce your passport (see below) and completed immigration form to the immigration officer at the port of entry along with a copy of your ETA approval notice. Apply online
You also must hold a valid passport to enter Sri Lanka. Your passport must be valid for a minimum period of six months from the date of entry to Sri Lanka.
Electrical plugs and adaptors in Sri Lanka
Many of the electrical sockets in Sri Lanka accept the same 3-square pin plugs that are used in the UK. You also find smaller 3-round pin sockets and the correct adaptor for UK plugs is widely available in Sri Lanka for about GBP1.
Sri Lanka's electricity supply is 230-240 volts, 50 Hz AC. There may be pronounced variations in the voltage, and power cuts are not uncommon.
Sri Lanka's current motorway system
The first stage of the Southern Expressway (E01 Expressway), which opened in November 2011, was Sri Lanka's first motorway, connecting the capital Colombo with Galle on the south coast, a distance of 95 km, which reduced travel time from around 5 hours along the congested west coast road to just over an hour on the expressway. The second stage of the Southern Expressway opened in March 2014 and extends to Matara further east along the south coast from Galle, a useful stop off point for the beaches around Mirissa and Tangalle. The final stage of the Southern Expressway will extend still further east to Hambantota and this section is expected to open in 2019. This will revolutionise travel to the southern beaches and Yala in particular. The Colombo–Katunayake Expressway (E03 Expressway) opened in October 2013 and connects Colombo with Bandaranaike International Airport around 26 km away. The newest expressway is the Outer-circular Expressway (E02 Expressway) from Kaduwela to Kottawa to the Southern Expressway, which opened in September 2015. This network of expressways has greatly improved the road infrastructure around Colombo and particularly the journey from the airport to Galle and the south coast.
Destinations: The Holiday & Travel Show, Olympia, London, 01-04 February 2018
Discover your next adventure at Destinations: The Holiday & Travel Show, in association with The Times and The Sunday Times, the UK's biggest event for travel inspiration taking place at Olympia London from 01 to 04 February 2018.
Get your complimentary e-ticket to the Destinations Show, Olympia London, courtesy of Tikalanka quoting DST41 here

As well as invaluable and inspirational travel advice on offer, Destinations: The Holiday & Travel Show brings together travel's very best authors, TV presenters, photographers and internationally renowned musicians and performers. Your complimentary ticket includes free entry to:
Come and meet Tikalanka at Destinations: The Holiday & Travel Show at Olympia London on stand AP38. Quote DST41 here to claim your free e-ticket!
Categories: Destinations Show, News, Sri Lanka, Travel tips, Weather
« All articles