TikaWeeks #46/2021: Sri Lanka update
Posted by John on 21st November 2021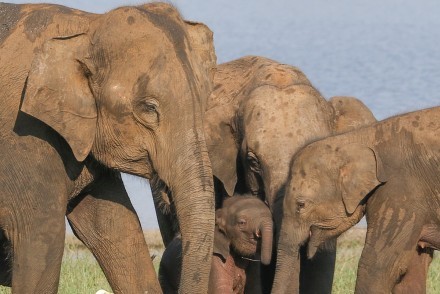 Tourism is beginning to pick up in Sri Lanka once again. More than 7000 foreign visitors arrived to Sri Lanka in the first two weeks of October, out of a total of 45,413 tourists visiting the country since January of this year. Most of the arrivals were from Canada, China, France, Germany, India, Kazakhstan, Russia, Ukraine, and the USA.
Visitors are required to always carry their COVID-19 vaccination card when visiting tourist sites around the country. The Sri Lanka Tourism Development Authority (SLTDA) said that measures are underway to inspect vaccination cards at all locations, in an attempt to curtail the spread of COVID-19 on the island.
In another update on the easing of entry requirements, 12 to 18 year olds who have had at least one dose of the Pfizer COVID-19 vaccine are now considered 'fully vaccinated'.
Airport and Aviation Services (Sri Lanka) (AASL) has introduced an online COVID-19 Health Declaration System at Bandaranaike International Airport (BIA) in order to reduce paper form filling and encourage passengers to opt for an online platform, which will reduce physical contact and passenger processing time.
Categories: Health, News, Sightseeing, Sri Lanka, Travel tips
« All articles