TikaWeeks #42/2019: Sri Lanka update
Posted by John on 18th October 2019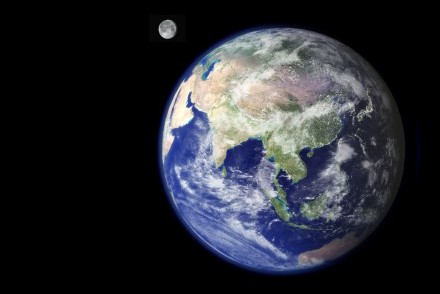 Travel pledges that encourage foreign visitors to be more sustainable and respectful to the host nation are becoming popular around the world, although some experts are sceptical because there is no current evidence to support their effectiveness. I believe that such incentives can work if all involved are committed to responsible tourism. Today, we launch our "Tika Travel Troth" – RESPECT – which aims to promote awareness of a visitor's duty to be a responsible, respectful and sustainable guest.
RESPECT – The Tika Travel Troth
Everyone wants to have fun on holiday and always feeling that you have to consider the plight of local peoples or the health of the planet when travelling can affect this enjoyment. However, it doesn't take much of a behavioural shift to make a big difference to both. With this in mind, our "Tika Travel Troth" – RESPECT – is a suggested promise to yourself as well as everyone and everything around you to try to improve the world we have.
Respect local cultures
Eat vegetarian/vegan food
Say "No" to plastic
Play fair
Experience the country
Cut water usage
Turn off/down the air con
Respect local cultures
Sri Lankans attach a lot of importance to polite behaviour and proper appearance. Although there are many minor conflicts every day, you will seldom witness a full-scale public argument. Anyone who cannot control themselves in public loses face. A loud-mouthed tourist complaining about minor difficulties and dressed sloppily is a figure of fun in Sri Lanka and this may lead to a certain degree of secret scorn for such foreigners.
Cleanliness and modesty are appreciated even in informal situations. Nudity and topless bathing are prohibited and heavy fines can be imposed. Displays of intimacy are not considered suitable in public places and will probably draw unwanted attention. Same-sex relations are illegal in Sri Lanka. Women in rural areas do not normally shake hands with men as this form of contact is not traditionally acceptable between acquaintances.
Use your right hand for giving, taking, eating or shaking hands as the left is considered to be unclean.
Visitors to Buddhist and Hindu temples are welcome although the shrines of Hindu temples are normally closed to non-Hindus. Visitors should be dressed decently in long skirts or trousers – shorts, singlets and swimwear are not suitable – with the shoulders and upper arms covered. Shoes should be left at the entrance and heads should be uncovered.
Do not attempt to shake hands or be photographed with Buddhist monks or to pose for photos with statues of the Buddha or other deities and paintings. Remember that monks are not permitted to touch money so donations should be put in temple offering boxes. Monks renounce all material possessions and so live on offerings. Visitors may offer flowers at the feet of the Buddha, but should remember never to point the soles of their feet towards the Buddha, as this is considered the height of impropriety. When sitting or kneeling in Buddhist temples, it is best to sit in the 'mermaid' position, with your legs tucked beneath your body.
Eat vegetarian/vegan food
I choose to be vegetarian at home and mostly vegan in Sri Lanka since dairy products are in short supply. Meat production results in extremely high greenhouse gas emissions and, in the UK, we need to reduce our meat intake by 50-75% to help reduce greenhouse emissions. Many Sri Lankans are vegetarian due to religious principles and therefore the choice is vast and the quality is excellent of non-meat dishes on the island. Even reducing your meat intake by half would have enormous consequences for the planet – and your health. Less meat production globally would allow a significant increase in the amount of forests. This would be a boon for biodiversity – and forests also take carbon out of the air.
Tasty Sri Lankan cuisine is what most visitors want to savour on their travels around the island. Locally sourced and cooked food has a much lower carbon footprint than imported (and expensive) foreign produce. Why eat muesli with apples or oranges for breakfast when egg hoppers with onion sambol and fresh pineapple, papaya and a variety of bananas are on offer locally? The national spirit, arrack, and Sri Lankan gin are personal favourites of mine rather than paying a premium for imported liquors!
Say "No" to plastic
Single-use plastic water bottles are potentially the major pollutant confronting the foreign visitor in Sri Lanka (see 'Cut water usage' below for more details), although plastic bags are also distributed liberally at many outlets, too, so please try not to take items away from shops in the plastic bags provided. Hopefully you will enjoy quality food in local accommodation and restaurants rather than fast-food outlets, which means plastic food wrappers and containers won't be a serious issue.
Some properties, like the boutique-style Teardrop Hotels collection, state that they are "Single Use Plastic Aware". It is always worth observing their practices and asking about their environmental policies to ensure that they are true to their claim.
Play fair
Obtaining gratuities and commissions is a way of life in Sri Lanka. Having said that, many of the staff in the tourist trade do not get a realistic wage and have to rely on tips, or a share of the service charge, for their basic income. Although a 10% service charge is added to room rates and meals at virtually all hotels, guesthouses and restaurants, much of this is absorbed by the establishment and does not get fairly distributed amongst the staff. It is totally up to you as to when and how much you tip someone, of course, but if you need guidance, we are always on hand to help advise on 'fair' tipping. However, the final choice is always yours!
In some private shops and markets bargaining is normal and expected, but avoid bargaining at government 'fixed price' shops. It is best to get an idea of the prices being asked by different stalls for items you are interested in before taking the plunge. Some shopkeepers will happily quote well above the actual price to a foreign visitor showing interest, so be careful. A visit to a government 'fixed price' shop like Laksala will help you gauge appropriate prices for goods. Remain good-humoured throughout and the bargains may come your way!
Remember that a fair price is not always the cheapest price you believe you should pay having done some background research. Getting a local price for any product or service is incredibly difficult considering the widely held view that all foreign visitors are very wealthy and – in comparison to most Sri Lankans – we are much more affluent. In general, a few rupees here or there is of little consequence to a foreign visitor but it may well be of considerable value to a market stallholder or street vendor and their families. We therefore promote the idea of a 'fair price' for goods and services, although this is a relative value and must be up to individual choice.
Experience the country
For some 'tourists', selfie stick in hand, it is seemingly more important to post posed images of themselves online as proof of their visit than to enjoy the actual experience – more the egomania of the "Me! Me! Me!" culture than the altruism of the #MeToo movement. Having said that, photos are an ideal way of showing family and friends your travels as well as being an aide memoire for reliving special experiences. Also, keeping in touch with family and friends at home whilst travelling is important for many people, and sending updates via Facebook, WhatsApp, Instagram and the like an apparent necessity. Consequently, how best to tread the precarious tightrope of social responsibility between apparent narcissism and authentic engagement?
When friends first visited Sri Lanka in 2007, they enjoyed and relished the interaction with fellow travellers where they were staying. On returning in 2016, they found that other guests, foreigners and locals alike, were more interested in relating to their mobile devices than communicating with neighbours. This is a significant shift in social interaction and one that requires serious consideration in deciding how, when and where to use your mobile device.
Certainly mobile devices have their role when travelling but may be the adage "less is more" could be a prescient maxim to follow. However, as always with Tikalanka, the choice is yours!
Cut water usage
Potable water is becoming a limited resource in many parts of Sri Lanka. Increasing population and tourism as well as more frequent droughts and less predictable and/or protracted rainy seasons all affect water supply, which is compounded by the requirement of hydroelectric power plants.
Most foreign visitors drink water from plastic bottles to ensure safe and clean drinking water even though many hotels and guesthouses now have filtered water systems in-house. Plastic has become a global disaster and reducing single-use plastic must be a necessity. Please consider carrying your own reusable water bottle and refilling it from safe drinking water sources on your travels. If accommodation insists on providing plastic water bottles at meal times or in the room, please challenge them about their clean water policy and encourage them to invest in a water filtering system. Single-use plastic must be stopped!
Showering uses about 10 litres of water per minute and rain showers over double this amount. Sri Lanka is a hot and sometimes humid country and a lot of visitors like to shower twice a day, luxuriating for long periods under the cooling deluge. Please consider showering only once a day and for less time in order to conserve the island's precious water.
Turn off/down the air con
Air-conditioning (a/c) is probably the most energy-hungry consumer of electricity in your accommodation and it is controllable. Many of the hotels have automated key switches for power in bedrooms that switch off or lower the a/c requirement when you are out of the room; if the accommodation doesn't have this facility, please consider switching off the a/c yourself when leaving the room to save on power. When in the room, a slightly higher temperature above 'Baltic', which seems to be the normal (ridiculous!) setting in most bedrooms, will save even more electricity.
Various eco lodges provide accommodation without a/c as standard including The Mudhouse, Kudakalliya, Galkadawala, Polwaththa Eco Lodges, Borderlands Eco Lodge and Back of Beyond - Safari Lodge Yala. And they are not the only ones… more luxurious hotels such as Geoffrey Bawa's The Last House and Boutique 87 as well as Laki Senanayake's Diyabubula and Jetwing's Kaduruketha and Surf also offer accommodation without a/c for the environmentally-aware guest.
Electricity in Sri Lanka is generated using three primary sources: 53% fossil fuels, 42% hydropower and 5% renewables (solar/wind power). Major hydroelectric projects have been developed throughout the Hill Country and, more recently, wind and solar farms have sprung up around the coast and inland, respectively. With nearly half of the country's power generated using non-fossil fuel sources, Sri Lanka is making serious efforts to reduce its greenhouse gas emissions – globally we need to leave 80% of our coal, oil and gas deposits alone if we want to prevent warming above 1.5 degrees. However, the island's grid infrastructure is inefficient and poorly maintained, which means that power failures (outages) are not uncommon and, in some areas, electricity is in short supply.
Categories: Accommodation, Culture, News, Sri Lanka, Sustainability, Travel tips
« All articles