TikaWeeks #39/2019: Sri Lanka update
Posted by John on 26th September 2019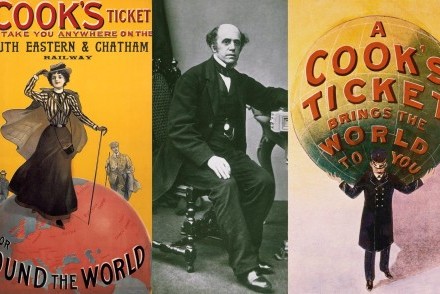 The failure of another behemoth of the travel industry in as many years this week suggests that small is indeed beautiful. When the world's oldest tour operator and top travel brand goes to the wall it signals a change in the way people source and book holidays. This week's update discusses global travel trends, Sri Lanka's current monsoon rains and upcoming presidential election, and next year's cricket tour of the island by England.
The undoing of Thomas Cook
It has been revealed that at the time Thomas Cook collapsed there was a balance sheet black hole of more than GB£3.1bn which, when coupled with over 500 high street offices, made it a poor candidate for survival.
Basically, the company made a catastrophic error in persevering with an old-fashioned and outmoded business model that carried large costs compared with cutting-edge online competitors like ourselves. As travel expert Simon Calder said Thomas Cook "wasn't ready for the 21st Century". He continued: "Now everybody can pretend they are a travel agent… and they can put things together themselves."
The company's collapse triggered the biggest ever peacetime repatriation – codenamed Operation Matterhorn – aimed at bringing more than 150,000 British holidaymakers home at a cost of GB£600m, which the CAA's ATOL scheme will have to finance. The scale of Operation Matterhorn has even overshadowed the fallout from the collapse of Monarch Airlines two years ago.
Tikalanka is an ATOL-licensed, web-based travel specialist to Sri Lanka and Maldives with a sophisticated online Trip Planner that enables our customers to create their very own itineraries. We are also a small independent travel company with a flexible approach to organising holidays.
Current monsoon rains in Sri Lanka
The southwest monsoon has caused flooding in many parts of the south and west of the island. The Centre for Disaster Management has issued a general alert and warned of flooding in the Galle and Matara districts in particular. Heavy rains and landslides can also lead to road closures and affect local transport links. If you are travelling in the area, you should check local advice when planning your journey.
Sri Lanka presidential election 2019
The next presidential election in Sri Lanka is set for 16 November, potentially with a record number of candidates – 18. The next president will have fewer powers than his predecessors, following a 2015 constitutional amendment that will hand more power to the prime minister and Parliament after the election. Watch this space…
Sri Lanka v. England Test Match series 2020
The England cricket tour of Sri Lanka in 2020 will be a measly two Test Match contest, which is another ridiculous arrangement of the ICC that also sees fit to schedule England to play India and Australia in five Tests each in the next couple of years – does money have anything to do with it? Shush, no! Nay, nay and thrice nay! If you would like to see an exposé of the inner machinations of the ICC and the power brokers involved, I would recommend the documentary "Death of a Gentleman" (2015), which follows two cricket journalists as they set off on a journey to the heart of the game they love, only to stumble upon one of the biggest sporting scandals ever. This is a film about passion, greed, power and standing up for what you care about.
Anyway, back to Sri Lanka v. England 2020… The two Test Matches are in Galle from 19 to 23 March and Colombo from 27 to 31 March. Match tickets are not available currently but we will keep you posted when they are released. Previously, the Sri Lanka Cricket Board hasn't released tickets until just before each match for security reasons so we can expect the same fiasco this time…
Categories: Cricket, Financial protection, Maldives, News, Sri Lanka, Weather
« All articles