TikaWeeks #39/2017: Sri Lanka update
Posted by John on 1st October 2017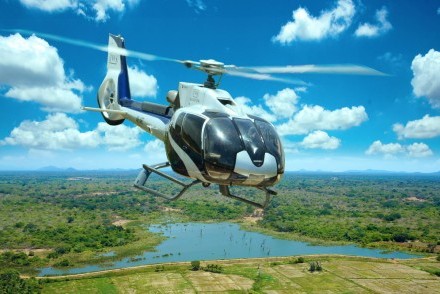 Galle Literary Festival – 24-28 January 2018
The Fairway Galle Literary Festival, since first launching in 2007, has become one of the most anticipated literary events in south-east Asia for both authors and literary enthusiasts around the world. The festival is celebrated annually, in and around the historic Dutch Galle Fort, an UNESCO World Heritage Site. It's intimate format allows visitors the opportunity to appreciate the works of Sri Lankan and international authors, to take part in literary discussions and enjoy other writerly, readerly, archaeological, ecological, philosophical, cultural, musical, artistic, and culinary activities in a beautiful and unique setting.
Past participants include the late great Arthur C. Clarke, Kiran Desai (winner of the Man Booker Prize, 2006), Sir Mark Tully, Romesh Gunesekera, Madhur Jaffrey, Professor Richard Dawkins, Sebastian Faulks, Sir Tom Stoppard, Joanna Trollope, Anuradha Roy and Vikram Seth.
The first announcement revealing the authors attending the 2018 Fairway Galle Literary Festival will be made on 11 October 2017.
What customers say about our accommodation
Hanthana House, Kandy –" loved this place, your partner [Pathi] was fantastic and a great ambassador for the company. Loved the location, view and cooking." – Jerrine & Fraser, August 2017
Amba Estate, Ella – "because we loved having a few days to relax there and have a garden and some privacy, but with such charming staff and probably the best food we ate all trip (out of some wonderful meals)." – Dow/Jones family, August 2017
Gal Oya Lodge, Gal Oya – "wonderful – our favourite place! Setting, food, bungalows brilliant. Informative tours/walks and manager (Phil) told us all about the on-going research project which was very interesting." – Brimacombe family, August 2017
Horathapola Estate, Airport – "was a perfect place to start – blissful – we would have loved to have spent longer here. Very nice food and welcoming, unobtrusive people. A highlight of the trip." – Tom & Alice, July 2017
Kalu's Hideaway, Uda Walawe – "fantastic room in the trees, great location for visiting wonderful Uda Walawe [National Park]." Catherine & Alan, February/March 2017
From the archive: Paradise Regained! – John & Tracey, May 2014
The final stop of our whirlwind tour of Maldives is Sheraton Maldives Full Moon Resort & Spa, another short speedboat ride away from Malé immediately following our return seaplane flight from Medhufushi. Greeted by a waving entourage on the pier front, which is the usual welcome for all guests and not specifically for us (!), we appreciate instantly that we have arrived at an international-marque luxury hotel. The Welcome Pavilion where we check in is spacious and decorated in trademark Sheraton colours with proprietary items on display. The greater number of staff and the size of the resort give you the feel of a well-versed global brand, but not in a bad way.
As we wend our way along sandy tracks bordered by a spectacular array of tropical trees and flowering plants in one of the electric transfer buggies, the true extent of the resort becomes apparent as we pass four restaurants and three lounge bars, seven categories of rooms, dive centre, water sports centre, jewellery shop, Shine Spa, fitness centre, swimming pool, tennis court, clinic and Kids Club en route to the eighth room category...
Much to our amazement, we are hosted in an extraordinarily spacious and secluded thatched-roof Ocean Pool Villa, an absolute but totally unexpected treat.
From the moment we enter the private courtyard garden through a security door, we realise that this is going to be something extra special. Once inside, you instantly feel that the chic, modern and stylish décor tastefully complements the traditional wood flooring and rattan furnishings, creating a distinctly Maldivian ambiance, while state-of-the-art facilities, including a 106cm plasma flat screen TV and DVD/CD/iPod dock with surround sound, provide for all of your creature comforts. The King size Sheraton Sweet Sleeper bed really does what it says on the can (!), and the super-spacious bedroom also includes a daybed, writing desk and instant fresh coffee maker.
Then there is the bathroom, well bathrooms to be exact. The oversize free-standing bathtub is surrounded by glass walls and overlooks tropical vegetation; the rain shower and toilet are housed in separate cubicles; while the dual sinks sit next to a dressing table and small closet (the walk-in wardrobe is in a separate area all of its own!).
Opening the floor-to-ceiling sliding glass doors from the bedroom onto the private deck, you are immediately struck by the superb panoramic views across the Indian Ocean, as well as dolphins dipping and diving in the foreground, before you fully appreciate your exclusive amenities of infinity plunge pool, huge daybed, hammock, sun loungers and private dining area with BBQ – truly astonishing!
We dine with our hosts at Sea Salt a la carte restaurant overlooking the lagoon and enjoy a magnificent seafood platter full of lobster, jumbo prawns, langoustines, squid and fillets of Garoupa. Returning to the villa after dark, we succumb to the spirit of Maldives and indulge in a moonlit dip in our own private pool – definitely Paradise Regained!
Sheraton Maldives Full Moon Resort & Spa surprised us by its intimate and private spaces considering that this 5-star resort has 176 guest rooms and villas, seven restaurants and bars, and a plethora of other facilities and amenities. Whether relaxing in your room, taking a dip in the ocean or eating at one of the a la carte restaurants, you never feel as though you are staying in a large, busy and impersonal hotel since the standard of service, attention to detail and quality of accommodation are all top notch. It's true that the resort's proximity to the airport and Malé city is not to everyone's taste, but no one can deny that the island has a Utopian character all of its own.
New to Tikalanka
Kuredu Island Resort, Maldives – A 35-minute seaplane flight takes you to the northern reef of Lhaviyani Atoll, an area famous for its natural beauty and abundant sea life. Surrounded by aquamarine lagoons and encircled by white talc sandy beaches, Kuredu is a popular and lively Maldivian holiday island with much on offer including water sports, evening entertainment and even golf!
Ashburnham Estate (or 'Ash') near Elkaduwa in the foothills for the Knuckles Mountain Range is a 1930s planter's bungalow renovated as an exquisite boutique hotel and set in its own 100-acre tea estate with stunning waterfalls and far reaching views, not to mention around 60 acres of lush tea fields plucked each day.
Helicopter transfers
With Sri Lanka's skies now opening up to more commercial traffic, internal air routes are fast expanding and Tikalanka can now bring you the option of helicopter charter flights around the island. Not the cheapest alternative to road transfers but certainly much quicker! Currently, we promote Air Senok, IWS Aviation and Simplifly. Please contact us for more information and prices.
News round-up
Sri Lanka reopens railway line to Jaffna – in pictures
Tsunami leaves Sri Lanka better prepared for the future
Sri Lanka feels the heat – unprecedented temperatures in the Hill Country
Sri Lanka's grand tourism plan faces hurdles with infrastructure a major concern
Swimming trunk: elephant rescued from ocean 10 miles off Sri Lanka coast
Categories: Accommodation, Culture, Flights, Honeymoon, Maldives, News, Sri Lanka
« All articles