TikaWeeks #36/2017: Sri Lanka update
Posted by John on 10th September 2017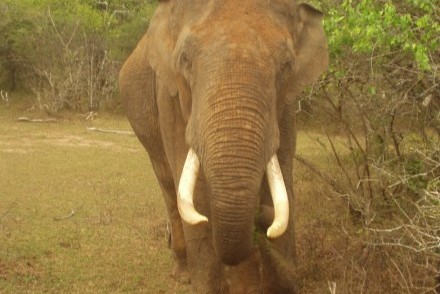 Wildlife
Elephants – The iconic elephant is central to Sri Lanka's cultural heritage as well as a great attraction to tourists. An Al Jazeera report details the current dilemma in Sri Lanka between centuries-old tradition and a growing awareness of animal rights.
http://www.aljazeera.com/video/news/2017/08/sri-lankas-elephants-tradition-animal-rights-170813095154517.html
Elephants – Another excellent article on Al Jazeera highlights the issues surrounding the elephants' ever- decreasing habitat in Sri Lanka and the inevitable (in)human interaction that follows.
http://www.aljazeera.com/indepth/features/2017/08/elephants-hostile-territory-sri-lanka-170827101811278.html
Whales – Wildlife photographer and writer, Dave Currey, travelled with Tikalanka in April 2017 and has posted blogs about his experiences. From his time as a Greenpeace photographer on Rainbow Warrior in the 1970s chasing whaling vessels to a traveller in Sri Lanka in 2017, Dave has been following the plight of the world's whale population. Finally, in Sri Lanka, Dave envisaged a positive future for nature's Leviathan, the Blue Whale.
http://www.davecurrey.com/single-post/2017/06/11/FINALLY-SMILING-WITH-A-BLUE-WHALE
Sea turtles – Over 20 years ago, Dave Currey visited Sri Lanka on an assignment for the TV series 'Animal Detectives' on the illegal tortoiseshell trade. Following his latest visit to Sri Lanka with Tikalanka, Dave describes the progress of sea turtle conservation on the island and the generally poor attitude towards animal welfare of the turtle hatcheries.
http://www.davecurrey.com/single-post/2017/07/09/TURTLE-BEACH
Dave Currey has also posted three photo galleries on his own website (elephants, birds and other animals) about his trip with Tikalanka.
http://www.davecurrey.com/photos
In addition, Gary Hodges, a wildlife artist and Dave's partner, has posted an in-depth blog of their holiday, which includes a detailed account of their animal exploits on safari in Sri Lanka with Kapila, one of Tikalanka's expert wildlife guides.
http://www.garyhodges-wildlife-art.com/single-post/2017/06/13/ISLAND-OF-THE-GIANTS
New hotels
Teardrop Hotels, one of our favourite boutique property collections, has two wonderful new additions to its ever-increasing portfolio.
Kumu Beach at Balapitiya near Bentota on Sri Lanka's southwest coast is a 10-room beachside villa with 23-metre swimming pool, palm-shaded garden, direct beach access and views over the Indian Ocean.
Camellia Hills, a contemporary interpretation of a tea planter's bungalow overlooking Castlereagh reservoir near Hatton in the western Hill Country, has unparalleled panoramas of verdant tea plantations and mountain vistas.
Flights
Internal flights within Sri Lanka are still in their infancy, although Cinnamon Air is now extending its network and increasing the schedules of its air taxi service. During the summer, Tikalanka's customers took advantage of seaplane transfers between Trincomalee-China Bay and Colombo as well as Passikudah-Batticaloa and Colombo, both routes flying via Sigiriya. The flights from the east coast to the international airport are only 1.5 hours duration instead of the 6 to 7 hours by road. Other potentially beneficial routes include Colombo to Hambantota (for Yala) and Colombo to Jaffna. Please visit www.cinnamonair.com/ for more information.
Health
It is the first anniversary of Sri Lanka being declared malaria-free by the WHO, a momentous and remarkable public health achievement.
Categories: Accommodation, Culture, Flights, Health, News, Sightseeing, Sri Lanka, Wildlife
« All articles