TikaWeeks #35-3/2019: Sri Lanka update
Posted by John on 28th August 2019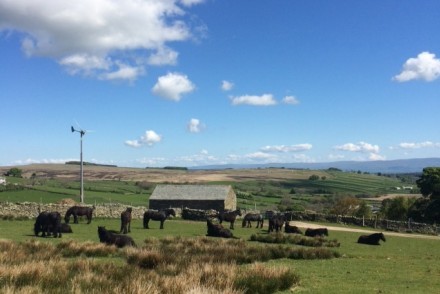 All of our Sri Lanka and Maldives holidays promoted by ResponsibleTravel.com now have a "My promise to reduce carbon emissions in my destination" section outlining our low carbon objectives. We work hard to reduce Tikalanka's carbon footprint in Sri Lanka whilst acknowledging the impact of long-haul flights. We also have implemented low carbon practices at home.
My promise to reduce carbon emissions in my destination
Born from a meeting of like minds and their love of Sri Lanka, we reduce carbon emissions by only employing local office staff, guides and safari rangers – never hiring international alternatives – and promoting smaller, locally owned accommodation that sources home-grown food, which helps to keep food miles to a minimum. Eating as a local is also encouraged as a lot of traditional Sri Lankan cuisine is vegetarian or vegan, which further reduces CO2 emissions. Scenic train travel and cycling or walking through the attractive countryside are included in most itineraries to break up the car journeys. Renewable energy is becoming more popular on the island with many guesthouses and hotels installing solar thermal systems for hot water and solar photovoltaic (PV) arrays for producing electricity, and the national grid has large wind farms along the coasts. Energy conservation is also promoted through encouraging natural cooling ventilation assisted by fans, or if not, the use of 'intelligent' air conditioning systems – heating is not an issue in Sri Lanka or Maldives! – low-energy fridges and light bulbs, and key-switch bedroom power controls.
These are our holidays currently featured on ResponsibleTravel.com:
What we are doing at home
We are fortunate enough to live and work in the glorious far eastern fells of the Lake District National Park, a World Heritage Site, in northern England. We produce 100% renewable energy for our electricity supply from our own off-grid 5kW wind turbine and 4.6kW solar PV array stored in batteries on site. Also, we produce 100% renewable energy for our heating requirements from our wood-fired central heating kitchen range and wood-fired stove as well as surplus electricity generated by our wind turbine and solar PV array, which powers a 6kW water immersion heater for the underfloor central heating system, domestic hot water and thermal store.
In the office, we re-use all scrap paper, recycle all used paper and printer cartridges, and use 50% recycled paper for letterheads and all necessary printed marketing material, which is kept to a minimum, and our brochure is available online only. Computers and accessories, including our 'all-in-one' multifunction printer, operate on energy saving modes and are always switched off when not in use. Low-energy office lighting (mostly LEDs) is installed and it is always switched off when not in use. We preferentially use email and other internet-based technologies to reduce the amount of printed and paper-based material for correspondence and marketing purposes.
Both Tracey and I have chosen to be vegetarian and to limit air travel to my annual research trip to Sri Lanka, which hopefully will be reduced to biannual in the future. I work from home, consequently negating commuting, and most of our long-distance travel in the future will be by train. Tracey practises as a Green-registered Architect in Penrith and aims to commute by e-bike in the near future. Our home office has been insulated to very high thermal standards to limit our energy requirements, the bio-digester sewage processor produces clean water at the outlet, and we are developing a wildflower meadow and hedgerow for the insects and wildlife – we even have our own spring for fresh water! (However, due to the property being located on water catchment, we have mains water piped in.) If you are interested, please contact 2030 Architects for advice on sustainable design and build and the Living Building Challenge.
Categories: Maldives, News, Sri Lanka, Sustainability
« All articles