TikaWeeks #35/2018: Sri Lanka update
Posted by John on 2nd September 2018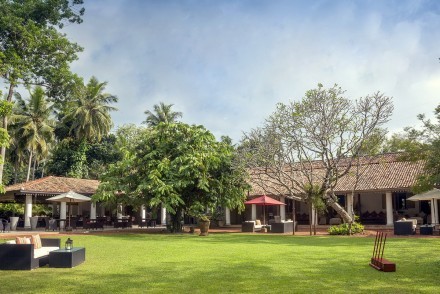 Our new online Wedding Gift List
Tikalanka is pleased to offer a complimentary service for honeymoons. Our online Wedding Gift List enables you to create your ideal honeymoon to Sri Lanka and Maldives. Your honeymoon itinerary then acts as a list of voucher ideas for family and friends to purchase as wedding gifts. The online Wedding Gift List may include all items in your itinerary including flights, accommodation and excursions, or just a selection – the choice is yours! Everything is managed by us, including payment, so that you are free to focus on your special day.
Your complimentary online Wedding Gift List includes:
A dedicated webpage with your own Wedding Gift List and active links for extra information
Purchases and payments for your Wedding Gift List managed by us
Immediate email updates when gifts are purchased
Special Booking Conditions
No extra costs for either you or your guests.
We normally set up the Wedding Gift List three months before departure, as most people do not pledge gifts before this period in our experience. However, we will set up your Wedding Gift List online whenever you wish.
View our example Wedding Gift List to get started.
Annual closure of Yala National Park
Every year, Yala National Park is closed from 01 September for up to two months as a respite period for the animals and vegetation at the end of the dry season. This year, the Director General of Wildlife Conservation has notified that Yala National Park (Zone 1) will be closed to tourists (foreign and local) from 01 September to 31 October 2018. This means that the main part of Yala National Park and its entrances (Gate 1: Katagamuwa; Gate 2; Palatupana) will be closed but Yala (Zone 5) will still be open. The entrance to Yala (Zone 5) is through Galge, which is approximately 45 minutes' drive from Tissamaharama on the Buttala-Kataragama Road. However, potential sightings of wild animals in Yala (Zone 5) are less frequent than in Yala (Zone 1), which is the usual area to visit. Lunugamvehera, Bundala and Uda Walawe National Parks are still open to tourists during this period. For more information, please go to Yala Sri Lanka
Peoples of Sri Lanka – #6 Vedda
Sri Lanka's first people
All of Sri Lanka's people have arrived on the island from somewhere else, with the earliest settlers literally walking over from India when sea levels were low enough to join the mainland to Sri Lanka via the sand spit known as Adam's Bridge. The Vedda are recognised as the descendants of the earliest known inhabitants of the island. These Stone Age hunter-gatherers were Sri Lanka's "first people" and had more racial affinity with African Bushmen or Australian Aborigines than with any of the island's other Aryan settlers.
Alternatively, there is a legend that the Vedda race was actually founded by Prince Vijaya. The tale goes that he married a woman of the Yaksa tribe who produced a son and daughter. These two went to the Ratnapura district and founded a community in the virgin forests surrounding Adam's Peak, allegedly producing the Vedda race. Whether or not this story has any foundation in fact the Vedda and Sinhalese have certainly lived in close proximity over many centuries, and intermarriage has led to their decline in numbers.
Who are the Vedda?
The Buddhist chronicles of the Mahavamsa identify the Vedda as Yaksa (natural spirit) and Naga (dragon) tribes, who are described as spirits or ghosts. This is a tribute to how little impact they made on the environment that they inhabited.
The term Vedda comes from the Sanskrit word meaning "hunter with bow and arrow", although they prefer to call themselves the "the people of the forest" or Vanniyalaetto. Their lush habitat allows them to maintain a rich diet including venison, rabbit, turtle, monitor lizard, wild boar and monkey.
Women are socially equal to men and descent passes though the woman. In the wedding ceremony the bride ties a bark rope, which she has twisted herself, around the waist of her husband to be. Wives are faithful and caring and are in charge of bringing up the children. Traditionally, when a death occurred in a cave dwelling, it was the practice to cover the body with dried leaves and for the whole community to move to a new dwelling. Perhaps as consolation for bereavement and for having to move house, a widow was permitted to marry her husband's brother.
And how do the Vedda live today?
Modern day Vedda no longer live by their bow and arrow. In fact their tools are more likely to be the chainsaw and the gun. Since the 1960s these proud people's way of life has been under siege, and the government has been herding them into settlements without any consideration for the traditional lifestyle. Far from happy, they soon abandoned these so-called 'sanctuaries', which they claimed were not big enough to sustain them, and returned to their original habitations. They have recently given up the worship of ancestral spirits and the tribal social codes are sadly disappearing with their way of life.
The two last remaining pockets of Vedda settlements are in Dambana and Nilgala, in a mountainous region in the Uva district. The aged chief, Tissahami, still wages a debate against the government, claiming the right of the Vedda to remain on ancestral land. Today, maybe only 200 or 300 still live in their ancestral homelands and maintain a Stone Age lifestyle.
Where to stay near… The Airport
The Wallawwa is nestled within extensive and beautifully landscaped tropical gardens and it is the unrivalled choice for a stylish stay close to the international airport. This colonial manor house is a private and secluded luxury hideaway for the perfect beginning or end to your holiday.
Villa Hundira overlooks picturesque Negombo lagoon and offers high-quality accommodation as well as a relaxed and serene ambience, and also runs an on-going community project in-house that supports local fisher folk through an arts and crafts workshop, Thimble, established by Indira, one of the passionate owners.
Horathapola Estate is an ancestral home immersed in the verdant and fertile countryside of Kurunegala District, an area famed for its coconuts. The two-storey mansion house is impeccably turned out, and overlooks the sparkling swimming pool, Jacuzzi and waterfall feature.
Categories: Accommodation, Culture, Honeymoon, Maldives, News, Sightseeing, Sri Lanka, Travel tips, Wildlife
« All articles