TikaWeeks #27/2020: Sri Lanka & Maldives update
Posted by John on 3rd July 2020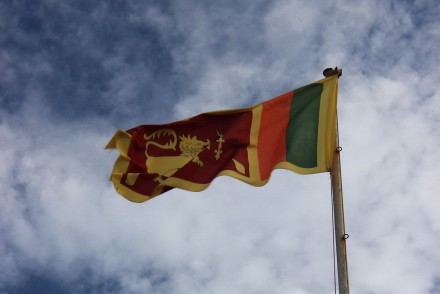 Ridiculous as it may seem, the illustrious UK government today decided NOT to include either Sri Lanka or Maldives on its initial travel corridors list, which exempts travellers from self-isolating for 14 days on arrival in England from 10 July 2020. Both island nations have managed to limit the spread of coronavirus disease (COVID-19) effectively and efficiently, contrary to our own government's disastrous and amoral actions, so why penalise them for doing the job properly?
As of today, according to the Center for Systems Science and Engineering at Johns Hopkins University in the USA, a world leader in COVID-19 monitoring, Sri Lanka has 2066 cases of COVID-19 with 11 deaths and Maldives has 2400 cases with 10 deaths. Compare these figures with the UK – 285,268 cases and 44,080 deaths – and you wonder the reason for not exempting travellers from self-isolating when they arrive in England from either Sri Lanka or Maldives. The logic beggars belief, as usual with our government which is now well known for following political expediency rather than the real science.
Sri Lanka has delayed the reopening of its international airports (and consequently tourism) until 15 August 2020, although this awaits official confirmation. The island-wide curfew was lifted in all areas on 28 June 2020, and social distancing and wearing of face masks are still mandatory.
An online tourist visa will be required prior to arrival; consequently "Visa Free" status and the issuance of "On Arrival" visas are suspended until further notice. The cost of the online visa and compulsory PCR test is still to be confirmed. The following documents are mandatory for processing online tourist visas:
A valid travel insurance policy with health and hospitalisation cover for the entire duration of stay.
A valid return air ticket.
Travel itinerary and details of confirmed reservations made at SLTDA registered and 'Safe & Secure' certified accommodation, with the first night stay at a facility in and around Colombo/Negombo or Hambantota, depending on the arrival airport.
All national parks were reopened on 15 June 2020, and all cultural sites and museums were scheduled to reopen on 01 July 2020.
The General Parliamentary Election is scheduled to be held on 05 August 2020.
For current official Foreign and Commonwealth Office (FCO) travel advice for Sri Lanka, please go to FCO Sri Lanka
In Maldives, there is currently a ban on entry of anyone who has left or transited the UK in the last 14 days. The visa on arrival service is temporarily suspended until 15 July 2020, when the Government of Maldives has announced that the island nation will reopen its borders.
For current official FCO travel advice for Maldives, please go to FCO Maldives
Categories: Accommodation, Culture, Flights, Health, Maldives, News, Sightseeing, Sri Lanka, Travel tips, Wildlife
« All articles