TikaWeeks #26/2019: Sri Lanka update
Posted by John on 30th June 2019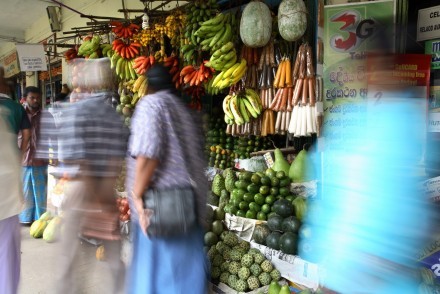 Until there are zero emissions aircraft we will need to find other strategies to compensate for travelling long-haul… and there are many approaches on offer. Lifestyle adjustments are the obvious and definitive way of reducing your carbon footprint, and to encourage family and friends to follow suit, as well as lobbying parliament and challenging the tourist industry for change. Let's all make this our mission in life for the sake of our planet!
Zero emissions air transport may be a current flight of fancy (!) but it will come at some stage and not before time. However, in the meantime, airlines emit 80% of the tourist industry's greenhouse gases, so what can we do immediately?
Carbon offsetting
Carbon offsetting seemed to be the answer when first suggested but not any longer. A 2017 study of offsets, commissioned by the European Commission, found that 85% of offset projects under the Kyoto Protocol's Clean Development Mechanism had failed to reduce emissions, which clearly shows that even the very best schemes don't work. Offsets don't act quickly enough, particularly considering the huge growth in global aviation in recent years, and offsets distract from the real issue of necessary reductions, shift our moral responsibility to reduce to someone else, and provide no incentive or funding for decarbonised air travel. When these factors are combined with the difficulty of measuring offsets' contributions, the knowledge that carbon storage in trees is temporary, the negative impact on indigenous communities and the poor take-up rates among consumers for voluntary offset schemes, offsetting is a total non-starter. For these reasons Tikalanka no longer supports carbon offset schemes as a means of compensating for long-haul flights. Significantly, Friends of the Earth has referred to them as a "dangerous distraction".
Lifestyle adjustments
We can all make a meaningful contribution to reducing greenhouse gasses today. The change needed is vast, but it is achievable and will lead to many other benefits, including less air pollution and more jobs. Taking action now is also cheaper – the later we leave it, the more it will cost.
Keeping fossil fuels in the ground, switching to electric vehicles and aviation faster, using renewable power sources and becoming more energy efficient, increasing the area of forests, changing your diet, empowering women and creating global equality, and adapting to existing climate change will lead to a better world for us all. However, this will only happen if individuals everywhere put more pressure on politicians, businesses and investors for change, and end the insidious influence of the fossil fuel industry and other (self) interested parties lobbying against action.
On holiday
Holidays are meant to be enjoyable and feeling an obligation to consider all of your actions in the context of climate breakdown may take away the enjoyment. However, small contributions whilst on holiday will help significantly to reduce the detrimental impact of long-haul travel on the planet. In Sri Lanka, like many countries around the world, power outages, water shortages, plastic pollution and food production are serious environmental and social issues that need broaching sooner rather than later.
Power supply
Electricity in Sri Lanka is generated using three primary sources: 53% fossil fuels, 42% hydropower and 5% renewables (solar/wind power). Major hydroelectric projects have been developed throughout the Hill Country and, more recently, wind and solar farms have sprung up around the coast and inland, respectively. With nearly half of the country's power generated using non-fossil fuel sources, Sri Lanka is making serious efforts to reduce its greenhouse gas emissions – globally we need to leave 80% of our coal, oil and gas deposits alone if we want to prevent warming above 1.5 degrees. However, the island's grid infrastructure is inefficient and poorly maintained, which means that power failures (outages) are not uncommon and, in some areas, electricity is in short supply.
Air-conditioning (a/c) is probably the most energy-hungry consumer of electricity in your accommodation and it is controllable. Many of the hotels have automated key switches for power in bedrooms that switch off or lower the a/c requirement when you are out of the room; if the accommodation doesn't have this facility, please consider switching off the a/c yourself when leaving the room to save on power. When in the room, a slightly higher temperature above 'Baltic', which seems to be the normal (ridiculous!) setting in most bedrooms, will save even more electricity.
Various eco lodges provide accommodation without a/c as standard including The Mudhouse, Kudakalliya, Galkadawala, Polwaththa Eco Lodges, Borderlands Eco Lodge and Back of Beyond - Safari Lodge Yala. And they are not the only ones... more luxurious hotels such as Geoffrey Bawa's The Last House and Boutique 87 as well as Laki Senanayake's Diyabubula and Jetwing's Kaduruketha and Surf also offer accommodation without a/c for the environmentally-aware guest.
Water
Potable water is becoming a limited resource in many parts of Sri Lanka. Increasing population and tourism as well as more frequent droughts and less predictable and/or protracted rainy seasons all affect water supply, which is compounded by the requirement of hydroelectric power plants.
Most foreign visitors drink water from plastic bottles to ensure safe and clean drinking water even though many hotels and guesthouses now have filtered water systems in-house. Plastic has become a global disaster and reducing single-use plastic must be a necessity. Please consider carrying your own reusable water bottle and refilling it from safe drinking water sources on your travels. If accommodation insists on providing plastic water bottles at meal times or in the room, please challenge them about their clean water policy and encourage them to invest in a water filtering system. Single-use plastic must be stopped!
Showering uses about 10 litres of water per minute and rain showers over double this amount. Sri Lanka is a hot and sometimes humid country and a lot of visitors like to shower twice a day, luxuriating for long periods under the cooling deluge. Please consider showering only once a day and for less time in order to conserve the island's precious water.
Plastics
As discussed above, single-use plastic water bottles are potentially the major pollutant confronting the foreign visitor in Sri Lanka, although plastic bags are also distributed liberally at many outlets, too, so please try not to take items away from shops in the plastic bags provided. Hopefully you will enjoy quality food in local accommodation and restaurants rather than fast-food outlets, which means plastic food wrappers and containers won't be a serious issue.
Some properties, like the boutique-style Teardrop Hotels collection, state that they are "Single Use Plastic Aware". It is always worth observing their practices and asking about their environmental policies to ensure that they are true to their claim.
Food
Tasty Sri Lankan cuisine is what most visitors want to savour on their travels around the island. Locally sourced and cooked food has a much lower carbon footprint than imported (and expensive) foreign produce. Why eat muesli with apples or oranges for breakfast when egg hoppers with onion sambol and fresh pineapple, papaya and a variety of bananas are on offer locally? The national spirit, arrack, and Sri Lankan gin are personal favourites of mine rather than paying a premium for imported liquors!
I choose to be vegetarian at home and mostly vegan in Sri Lanka since dairy products are in short supply. Meat production results in extremely high greenhouse gas emissions and, in the UK, we need to reduce our meat intake by 50-75% to help reduce greenhouse emissions. Many Sri Lankans are vegetarian due to religious principles and therefore the choice is vast and the quality is excellent of non-meat dishes on the island. Even reducing your meat intake by half would have enormous consequences for the planet – and your health. Less meat production globally would allow a significant increase in the amount of forests. This would be a boon for biodiversity – and forests also take carbon out of the air.
What we are doing at Tikalanka
We are fortunate enough to live and work in the glorious far eastern fells of the Lake District National Park, now a World Heritage Site, in northern England. We produce 100% renewable energy for our electricity supply from our own off-grid 5kW wind turbine and 4.6kW solar photovoltaic array stored in batteries on site. Also, we produce 100% renewable energy for our heating requirements from our wood-fired central heating kitchen range and wood-fired stove as well as surplus electricity generated by our wind turbine, which powers a 6kW water immersion heater for the underfloor central heating system.
In the office, we re-use all scrap paper, recycle all used paper and printer cartridges, and use 50% recycled paper for letterheads and all necessary printed marketing material, which is kept to a minimum, and our brochure is available online only. Computers and accessories, including our 'all-in-one' multifunction printer, operate on energy saving modes and are always switched off when not in use. Low-energy office lighting (mostly LEDs) is installed and it is always switched off when not in use. We preferentially use email and other internet-based technologies to reduce the amount of printed and paper-based material for correspondence and marketing purposes.
As I said above, both Tracey and I have chosen to be vegetarian and to limit air travel to my annual research trip to Sri Lanka, which hopefully will be reduced to biannual in the future. I work from home, consequently negating commuting, and most of our long-distance travel in the future will be by train. Tracey practises as a Green Architect in Penrith and aims to commute by e-bike in the near future. Our home office has been insulated to very high standards to limit our energy requirements, the bio-digester sewage processor produces clean water at the outlet, and we are developing a wild flower meadow and hedgerow for the insects and wildlife – we even have our own spring for fresh water! (However, due to the property being located on water catchment, we have mains water piped in.) If you are interested, please contact 2030 Architects for advice on sustainable design and build.
Categories: Accommodation, Culture, Flights, News, Sri Lanka, Sustainability, Travel tips
« All articles