TikaWeeks #24/2020: Sri Lanka update
Posted by John on 10th June 2020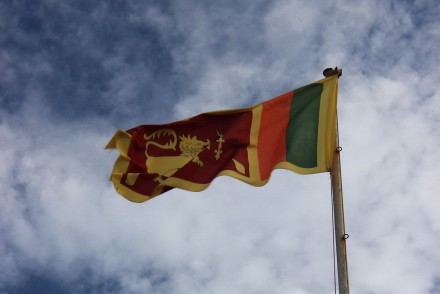 Sri Lanka Tourism is ready to welcome tourists from 01 August 2020. The organisation released a set of new protocols and procedures for hotels, DMCs and other tourism partners on 29 May 2020 with the aim of safeguarding visitors against coronavirus disease (COVID-19), which will be implemented and standardised across the Sri Lankan tourism industry as a means of reassurance to future visitors.
These guidelines were summarised and updated on 05 June 2020 in the form of FAQs, as follows:
Who can visit?
All nationalities are welcome and all types of travellers whether groups, families or individuals.
Which airports will operate?
Bandaranaike International Airport (BIA), Colombo Ratmalana Airport (RMA) and Mattala Rajapaksa Hambantota Airport (MRI) will be operating for tourist arrivals from 01 August 2020.
What are the visa procedures?
All travellers will require a valid visa; this will be issued for 30 days and extendable for up to 6 months after arrival. Online visa application here
Further relaxation for long stay guests is currently under consideration, enabling tourists to be granted five-year multiple-entry visas with a maximum 6 months stay.
Visa fee US$100.
Information required for visa application
Booking details at Certified Accommodation.
Itinerary in Sri Lanka.
Return air ticket.
Proof of medical insurance.
Where can I stay and is there a minimum duration?
A minimum 5-night stay in Sri Lanka is required.
Independent professional audits will be done to certify accommodation providers who will be listed on the Sri Lanka Tourism website. Details of bookings made with Certified Accommodation providers are required for the visa application.
Pre-departure Covid-19 PCR testing
A negative PCR test is required prior to boarding your flight and on arrival in Sri Lanka. The test should be no older than 72 hours prior to boarding.
On arrival in Sri Lanka
The airports will have high-intensity sanitation measures in place for all areas and staff.
There is no quarantine on arrival unless symptoms are detected.
A free, compulsory PCR test will be carried out on arrival at the airport. Currently, it takes 24 hours to receive the test results. However, changes are being implemented to receive results within 4-6 hours by August. In the event it is required to wait 24 hours for test results, you will be able to select a hotel for a one-night stay from Certified 4- or 5-star hotels in Colombo or Negombo until the test results are received.
A further test will be done 4-5 days after arrival by a mobile unit in coordination with your Certified Accommodation provider.
Travellers staying for more than 10 days will be required to take a third test during their stay. While this may be inconvenient it is essential to safeguard everybody and provide peace of mind.
In case of a positive PCR result, quarantine in a designated hotel or hospitalisation will take place depending on the details of the case. Quarantine would usually be 14 to 21 days if symptoms are detected.
Moving around Sri Lanka
To ensure your safety, please arrange transportation prior to your arrival, with your Certified Accommodation provider or travel agent. Public transport should not be used.
All tourist sites will be open from 01 August 2020 onwards with safety protocols and measures in place to ensure the wellbeing of travellers.
There will be no travel restrictions between Districts for tourists.
What is Sri Lanka's status with COVID-19?
Being an island, and thanks to the proactive measures taken, Sri Lanka has been able to manage the spread of the virus. No active community clusters have been detected in the last 30 days within the country.
In addition, the following guidance provided to tour operators arranging holidays in Sri Lanka should be considered before deciding to travel to Sri Lanka in the coming months:
The wearing of face masks in public is mandatory.
Tourists and staff of tour operators should be strictly advised and instructed to maintain the safe physical distancing of 1.5 metres at all times and during all interactions of a tour.
Tourists should be informed and educated on health and safety measures of the country as well as their expected behaviour while on tour.
Tour operators should carry out regular temperature checks of the tourists and observe them for respiratory symptoms (coughing, sneezing, shortness of breath, etc.) during tours; the observation of all notable health conditions should be recorded and maintained. Any tourist with a temperature of above 37C and/or with respiratory symptoms should be directed to seek immediate medical assistance.
Tourists should be clearly informed about their own responsibility to ensure adequate supply of face masks and 70% alcohol rub/hand sanitizers for their personal use during the tour.
Encourage tourists to sanitise hands frequently during the tour and site visits, ideally using their own sanitizers. Further, they should wash hands with soap and running water at the end of each site visit.
Tourists should be advised to avoid contact with surfaces as much as possible and also to use their non-dominant hand to pick up goods as a safety measure; if preferred, they can use disposable gloves while on tour.
Encourage tourists to adhere to COVID-19 precautionary measures; discourage partying at any stage of the tour, as it can lead to gathering of crowds.
After visiting an attraction, tourists should disinfectant their footwear and wash/sanitize hands prior to boarding the tour vehicle.
Avoid tourists gathering at visiting places or outside tourist attractions, or queuing at reception/information/ticketing counter areas of accommodation and sites.
All of the information above should be taken in the context of current UK government travel advice and quarantine regulations.
Categories: Accommodation, Health, News, Sightseeing, Sri Lanka, Travel tips
« All articles