TikaWeeks #21/2020: Sri Lanka & Maldives update
Posted by John on 22nd May 2020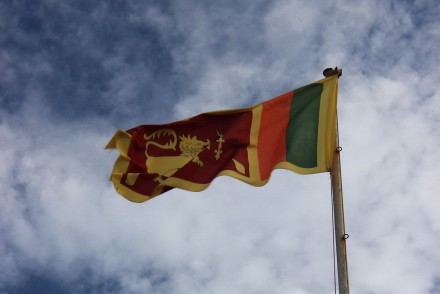 With the British government intimating that you shouldn't plan any holidays abroad this summer and Qatar Airways already cancelling flights to Sri Lanka up to September 2020, international tourism is in the doldrums and there is no light at the end of the tunnel for the near future. However, at least both the Governments of Sri Lanka and Maldives appear to have contained the spread of coronavirus disease (COVID-19) promptly and effectively in stark contrast to our own.
As of today (22 May 2020), Sri Lanka has 1055 confirmed cases of COVID-19 and nine attributable deaths while Maldives has 1216 cases and four deaths, according to the Center for Systems Science and Engineering at Johns Hopkins University in the USA, a renowned world leader in COVID-19 monitoring. These relatively low rates of infection and mortality appear to support both countries' timely and efficient approach to managing the pandemic, which followed World Health Organization (WHO) guidelines from the outset. The disparity to the UK is telling where we have 252,246 confirmed cases with 36,124 deaths and no acknowledgement of WHO recommendations.
The soundness of the proposed forging of "air bridges" – the waiving of quarantine regulations in the UK, which are introduced on 08 June 2020, to arrivals from 'safe' (low infection rate) countries – is exceedingly questionable and has already been quashed by the prime minister's office. Also, airlines would only consider flying again when there are reciprocal arrangements between countries, which is problematic when the British Foreign and Commonwealth Office (FCO) currently advises against all non-essential international travel and most countries have strict travel embargoes in place.
Sri Lanka is slowly getting back on its feet following the apparent containment of COVID-19 on the island with the government reopening the country on 11 May 2020 in order to stimulate the economy and to restart the state sector. However, there are still no commercial flight arrivals to Sri Lanka and no new visas are being issued to British nationals currently outside of Sri Lanka. Please go to FCO Sri Lanka for current official travel advice.
There remains a State of Public Health Emergency in Maldives, which was introduced on 12 March 2020, and no passengers from or transiting the UK are currently permitted into Maldives. Please go to FCO Maldives for current official travel advice.
Categories: Flights, Maldives, Sri Lanka, Travel tips
« All articles