TikaWeeks #21-1/2019: Sri Lanka update
Posted by John on 20th May 2019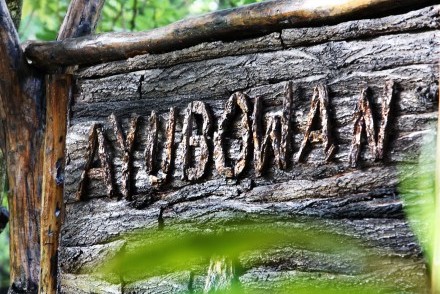 Peace was officially declared on 18 May 2009 following 26 years of internal conflict in Sri Lanka. Ten years on, much has changed on the island: tourism is booming, countrywide infrastructure projects have been completed and there is a positively tangible optimism on the island, which will not be dulled by the recent terrorist atrocities. Religious, cultural and societal integration, equality and tolerance may be the only way forward for the future wellbeing of all peoples of Sri Lanka.
Tourism – Sri Lanka's peace dividend
Tourism was Sri Lanka's third largest and fastest growing source of foreign currency last year, after private remittances and textile and garment exports, accounting for almost US$4.4 billion or 4.9% of gross domestic product in 2018. Put another way, tourism generated over 25% of foreign exchange deposits in 2018 compared with less than 10% in 2009. According to the Sri Lanka Tourism Development Authority, visitor numbers have increased from less than 500,000 to just under 2.5 million in the same period.
The tourism boom since the end of the civil war has created much needed employment that has helped to mitigate the impact of high interest payments on the island's debt, according to the World Bank: "Sri Lanka is a fast-growing tourist destination and the tourism sector could help accelerate poverty reduction as it is labour-intensive, requires relatively low investment, and thus holds great potential to create jobs for youth and women," the World Bank said in its latest assessment of Sri Lanka's economy.
Peacetime progress, politics and reparations
Tourism is not the only sector of Sri Lanka to benefit since the peace a decade ago. Major infrastructure projects have included the significant upgrade of roads and new ones built; the renovation and expansion of the international airport at Katunayake; and the construction of a new Chinese-owned port in Hambantota district, along with the ill-fated second international airport, convention centre and supporting highways system in the ex-President's backyard. Commerce, textile and garment industries, and local small businesses have also profited from the peace dividend.
However, following the peace declaration, there appears to have been little progress in reparations or assimilation of communities devastated by the 26-year conflict, and still today some people are struggling to rebuild their lives. While victims are being remembered 10 years after the civil war, there remains a demand for justice since both sides of the conflict have faced allegations of war crimes and human rights abuses. Although the UN has urged the Sri Lanka government to investigate alleged war crimes there is a feeling that the UN failed Tamil civilians at the end of the war, which has left an enduring legacy in Sri Lanka and beyond. So, can Sri Lanka achieve lasting peace?
Religious, cultural and societal integration, equality and tolerance may be the only way forward for the future wellbeing of all peoples of Sri Lanka.
What next?
The country faces lost tourism revenues of US$750 million this year, Tourism Bureau Chairman Kishu Gomes has said, and the knock-on effect to local hotels, guesthouses, restaurants and guides is significant. Holiday cancellations and slow uptake for future bookings are affecting us all in the Sri Lanka tourism sector but our first thought must be with those people directly affected by the terrorist atrocities on Easter Sunday.
Visitors will return to Sri Lanka when confidence in the country returns and government advisories allow leisure travel once again. Sri Lanka has recovered from an internally-motivated separatist conflict and, like many countries including the UK, it also will recover from externally-motivated international terrorism. Regarding tourism, terrorist attacks in Bali (2002) and Paris (2015) obviously affected bookings immediately after the tragic events but both locations took a similar amount of time for recovery.
We hope that Sri Lanka will bounce back soon with your help.
« All articles