TikaWeeks #19-5/2019: Sri Lanka update
Posted by John on 10th May 2019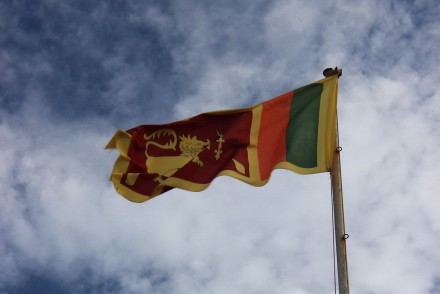 "Now that normalcy has returned, I thought I should get in touch. Pardon the length but much to update you on.
As you may have read, the attack was connected to global geopolitics, unconnected to any internal conflict. We are the latest victim of random terrorist attacks in global capitals, exploiting security weaknesses. We stand together with the rest of the world against the cowardice of terrorism.
Our security has been significantly tightened by the authorities and despite the sadness, the situation is fast normalising on the ground. The military and police are well geared to control terrorism and have won the confidence of the people with their swift and effective measures. There is a feeling of camaraderie in the country as everyone comes together - irrespective of race, religion or caste - to support one another during a difficult time. Muslim mosques are open for Christian prayer. Buddhist priests are supporting churches and mosques. The Catholic Archbishop has been praised for preaching amity and forgiveness. Everyone is united against terrorism and in hope for a strong future ahead.
The Muslim community in Sri Lanka has lived peacefully amongst other communities for centuries. The fringe group that carried out the attack had been highlighted to the authorities by the community, but no action was taken in the overly relaxed security atmosphere. Much of the intelligence leading to post attack arrests has come from the Muslim community, aghast at the handful of radicals in their midst.
The authorities confirm remaining members of the group that carried out the attack have been rounded up. Given the small size of the original terrorist cell and its elimination, the intelligence gathering and deployment of security forces well-versed in dealing with such situations, the likelihood of further threats is low. The military has advised citizens to go about their normal lives as they have matters well in hand. Colombo is as traffic clogged as before!
It is heart-warming to see the global outpouring of love towards Sri Lanka and we are very grateful for the thousands of past visitors who have expressed their support and intention to revisit. Several travel advisories advise against non-essential travel - diplomats feel a responsibility to "err-on-the-side-of-caution", but with the progress made on ground, I expect that travel advice will be reviewed in the coming weeks.
Our resorts are operating entirely normally, albeit with low occupancy, and look forward to welcoming guests – old and new. Bookings are coming in for June. Although it will take time to build complete confidence when sitting far away from Sri Lanka and reading the newspapers, as I move around the country and speak to our guests, I am convinced that we will bounce back quickly. We are no different to where we were a few weeks ago when holidaymakers packed the island; of course now with tight security and enhanced cooperation to prevent risk of further attacks.
Clear communication is essential when recovering from a crisis. I have taken the initiative together with our colleagues across the travel industry to come together as the 'Sri Lanka Tourism Alliance' with a website to serve as a single point of reference on developments. The website isn't populated yet, it will go live Sunday. Please check-in from time to time and sign up for updates then.
Tourism is the largest employer in Sri Lanka and the growth in the past few years has uplifted tens of thousands across the country from hotel staff to tuk-tuk drivers to fishermen. This momentum will resume once confidence is restored.
I thank you for your support for Resplendent Ceylon and Sri Lanka and apologise for impacting your confidence in my beautiful country and warm people – confidence I am convinced will soon be restored."
This is today's communique from Malik Fernando, Managing Director, Resplendent Ceylon.
Categories: News, Sri Lanka, Travel tips
« All articles