TikaWeeks #19-4/2019: Sri Lanka update
Posted by John on 9th May 2019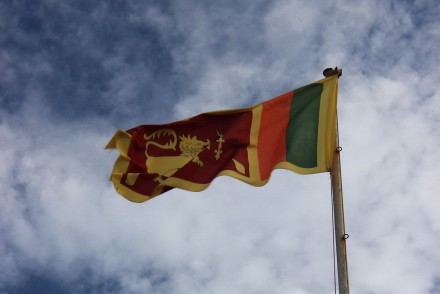 The Government enlisted the support of the armed forces to assist the police in conducting search operations throughout the Island and apprehended the suspects directly or indirectly connected to the Easter Sunday incident.
The schools reopened on the 06 May 2019 after the Sinhala / Tamil New Year and Easter vacation. The railway and buses are operating as scheduled, the night trains and bus services which was suspended temporary has recommenced their operations during night.
The airport is operational as usual, with many of the additional strict security measures that were implemented immediately after the Easter Sunday incidents, being relaxed with effect from today, 09 May 2019 to facilitate a smooth arrival and departure. However the security at the airport is much tighter than what it was before 21 April 2019.
The public and the mercantile establishments have tightened their security as a precautionary measure. As such, most of the important government and mercantile establishments including hotels have set up their own security surveillance systems and tighten their security procedures to provide confidence to the public and visitors patronizing these establishments.
The hotels affected by the terror attacks Cinnamon Grand and Kingsbury have re-opened for business, whilst Shangri-La is scheduled to open on the 10 June 2019.
Airlines are operating their normal schedules, other than Emirates which has one flight less due to the closure of the runway in Dubai. Air China and China Southern have reduced their frequencies, whilst SriLankan Airlines has decided to increase the frequencies to New Delhi and Mumbai.
The Chairman of the Sri Lanka Tourism Promotional Bureau convened a press conference yesterday and briefed the media personnel regarding the steps taken by the hoteliers to beef up security and the steps that the travel industry is planning to implement to revive the tourism industry that has been affected. The stakeholders of the Tourism Industry such as Tourist Hotels Association of Sri Lanka (THASL) and Sri Lanka Association on Inbound Tour Operators (SLAITO), together with Airline Representatives will work together with Sri Lanka Tourism Promotional Bureau on a recovery plan.
On Tuesday evening, the President of Sri Lanka together with the heads of the Armed Forces and the Police addressed the Diplomatic community in Sri Lanka. The message he conveyed was that all of the terror group responsible for the 21 April 2019 attack have been either eliminated or arrested and the situation is well under control. He requested the Diplomatic community to relax the Travel Advisories soon, so that tourism could recommence to Sri Lanka.
This is today's communique from our colleagues at Aitken Spence Travels in Sri Lanka.
Categories: Sri Lanka, Travel tips
« All articles