TikaWeeks #19-3/2019: Sri Lanka update
Posted by John on 7th May 2019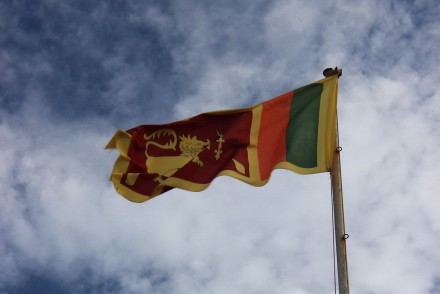 Sri Lanka's security authorities have either killed or arrested all of those responsible for the Easter Sunday bombings that left 257 people dead, according to the police chief, Chandana Wickramaratne. He also said that public life was slowly returning to normal with the lifting of curfews imposed after the bombings.
This is a precis of an article featured on Al Jazeera today – Sri Lanka police chief: All suspects in blasts killed or arrested
Investigations zero in on how one man might have masterminded the deadliest attack in Sri Lanka since the end of the civil war – Sri Lanka bombings: Investigations under way
Sri Lanka President Maithripala Sirisena believes the Islamic State of Iraq and the Levant (ISIL or ISIS) group chose to mount attacks in his country to show they still exist – Sri Lanka president: ISIL 'chose Sri Lanka to show they exist'
After coordinated Easter Sunday bombings of churches and hotels in Sri Lanka killed more than 250 people, the Sri Lankan government quickly did what many governments now do in times of crisis: it cited the threat of misinformation and temporarily shut down social media. Facebook, WhatsApp and YouTube were among the platforms blocked by the government:
Sri Lanka lifts social media ban imposed after Easter attacks
Sri Lanka Easter bombings: Was the social media ban necessary?
Categories: Sri Lanka
« All articles