TikaWeeks #18/2018: Sri Lanka update
Posted by John on 7th May 2018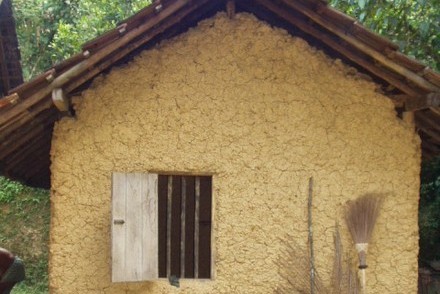 Mobiles and the Art of Convivial Conversation
When friends first visited Sri Lanka in 2007, they enjoyed and relished the interaction with fellow travellers where they were staying. On returning in 2016, they found that other guests, foreigners and locals alike, were more interested in relating to their mobile devices than communicating with neighbours. This is a significant shift in social interaction and one that requires serious consideration in deciding how, when and where to use your mobile device.
Another friend, who owns a travel company to south-east Asia, related a story of guiding a group tour in Thailand. Transferring out to Koh Samui by boat for the umpteenth time, he still loved to sit up on deck, gazing to the horizon and experiencing the exhilaration of the journey in an exotic land. Glancing below, he saw first-time visitors on his tour sitting in the enclosed lounge glued to their mobile phones, obviously oblivious to the sights, sounds and smells of their immediate environs.
To me, both anecdotes raise the issue of the motivations and reasons to travel, and illustrate how technology has the potential to neutralise or anaesthetise the experience.
For some 'tourists', selfie stick in hand, it is seemingly more important to post posed images of themselves online as proof of their visit than to enjoy the actual experience – more the egomania of the "Me! Me! Me!" culture than the altruism of the #MeToo movement. Having said that, photos are an ideal way of showing family and friends your travels as well as being an aide memoire for reliving special experiences. Also, keeping in touch with family and friends at home whilst travelling is important for many people, and sending updates via Facebook, WhatsApp, Instagram and the like an apparent necessity. Consequently, how best to tread the precarious tightrope of social responsibility between apparent narcissism and authentic engagement?
Outside of the personal 'bubble' of mobile social media, an innocent chat to a travelling companion can have a profound impact on your life. When I was wandering solo around southern India in early 2002 I got talking to another traveller in a railway carriage about each other's journeys through Asia. He had just visited Burma and enthused about the country. Having never visited, I picked up a Lonely Planet guide to Burma when I arrived in Bangkok and planned my first trip. Armed with a month's tourist visa, I flew into Yangon at dusk and started one of the most significant odysseys of my life so far. Not only did I fall in love with the country and its people, I met a soon-to-be life-long friend there, too – Ashin Sobhana, a Buddhist monk. Three further trips to Burma later, I sponsored Sobhana to study in Sri Lanka for a BA, MA and MPhil before he settled in Stockholm, Sweden at a Sri Lankan temple and monastery, where he remains to this day. In the meantime, he officiated at our wedding blessing ceremony in the UK and travelled extensively in Europe and Asia supported by other benefactors. All from a chance meeting of two travellers open to a chat…
The moral of these stories? Certainly mobile devices have their role when travelling but may be the adage "less is more" could be a prescient maxim to follow. However, as always with Tikalanka, the choice is yours!
A Day in the Life of Sri Lanka – #2 Living in the countryside
Two things usually betray the presence of a Sri Lankan village. A bus stop, identifiable by its sign with its symbol of an ancient vehicle, and the presence of one or more shops, which not only act as supply centres, but also as places to meet and do business.
Small concrete houses, like the ones in the suburbs of Colombo, are now found across the entire island. When travelling off the beaten track, simple huts standing on beaten earth or adobe huts may sometimes be encountered, a throwback to days gone by. Since the standard of living does not always permit young people to build a new house for themselves, two or three generations often live under the same roof in rural areas.
Where to stay in… Nilaveli
Uga Jungle Beach at Kuchchaveli is an exclusive eco-retreat offering luxurious cabins of modern design crafted from indigenous materials that fuse in harmony with the natural surroundings of pristine sandy beaches, tropical mangroves and coastal lagoons teeming with exotic bird life on the tranquil and untrammelled east coast.
Nilaveli Beach Hotel has a superb beachfront position within a palm grove overlooking nearby Pigeon Island. The hotel opens out directly onto Nilaveli's soft white sandy beach that seems to stretch endlessly along the east coast and which is lapped by the clear shallow waters of the azure blue Indian Ocean.
C Beyond Nilaveli is a relaxed, welcoming and intimate beachside hideaway with spectacular sweeping ocean views where the lagoon meets the Indian Ocean. Designed to take advantage of its stunning setting and the cooling onshore breeze, the villa blends a simple tropical aesthetic with modern luxury.
Categories: Accommodation, Culture, Sri Lanka, Travel tips
« All articles