TikaWeeks #17-1/2019: Sri Lanka update
Posted by John on 24th April 2019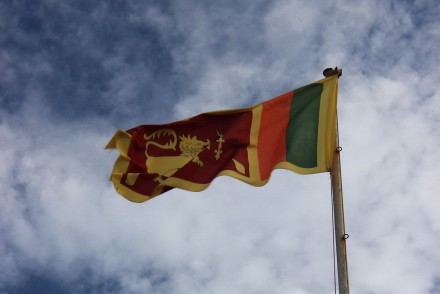 Following the dreadful events in Sri Lanka on Easter Sunday, we are monitoring the situation on the island carefully and we will keep you updated with any developments. Thankfully, none of our customers or Sri Lankan team were directly involved in the attacks. Our thoughts are with all of the people affected by the bombings and we continue to support Sri Lanka wholeheartedly. For current official travel advice for Sri Lanka, please visit the Foreign and Commonwealth Office website.
Nearly 20 years ago I first stepped foot in Sri Lanka and immediately felt an affinity to the country and its people. Since then, Sri Lanka has been my second home which makes the dreadful events on Easter Sunday an attack on my homeland and I feel it like a dagger plunged deep into my heart. I can only offer our deepest sympathy to all of the people affected by these atrocities and show our unequivocal support and solidarity to Sri Lanka and its people.
In the past few days, we have received a flood of emails, texts and messages from customers, colleagues, friends and family expressing their shock and revulsion at the senseless and cynical attacks on innocents in Sri Lanka. Some customers have even called to make their feelings known in person. This shows how deeply visitors connect with the island's people and the lasting impression of the ever-smiling Sri Lankan that remains. The smile may take time to return but ultimately no act of barbarism will affect the natural warmth and sincerity of the people of Sri Lanka.
The spread of terrorism is a global phenomenon, an insidious and nihilistic attempt to divide countries and communities along ethnic, religious or cultural lines. Our response must be to deny the perpetrators the satisfaction of dividing us by uniting to condemn the attacks and resolving to promote tolerance with the aim of living in peace and harmony throughout the world.
Categories: Sri Lanka
« All articles