TikaWeeks #16/2018: Sri Lanka update
Posted by John on 22nd April 2018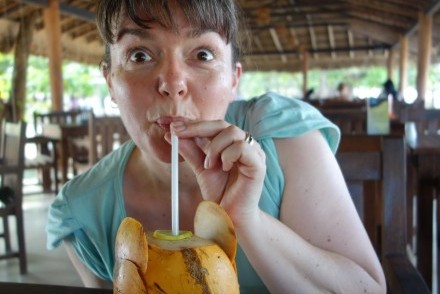 Travellers to Sri Lanka
Disabled travellers
The country does not provide specifically for the physically handicapped or wheelchair-bound traveller. Access to buildings, toilets, pavements and kerbs, and public transport, can prove very frustrating, but it is easy to find people to give a hand with lifting and carrying. Provided there is an able-bodied companion or friend around to arrange help, and so long as you are prepared to spend a little more on at least mid-price accommodation, private car-hire or taxis, Sri Lanka can prove to be rewarding.
LGBT travellers
Same-sex relations between men are illegal in Sri Lanka, even in private, and may lead to a prison sentence of up to 15 years. It is therefore wise to be discreet to avoid the attentions of over-zealous and homophobic police officers. Most Sri Lankans are unfamiliar with same-sex relations between women so, again, it is best to be discreet to avoid unnecessary attention since public displays of affection or intimacy, regardless of sexual orientation, are frowned upon in Sri Lanka.
Senior travellers
Sri Lankans accord older people a great deal of respect. The country is rare among the developing nations in that it has a rapidly growing proportion of elderly people, similar to the populations of many European countries. However, respect does not translate into concessions for senior citizens at museums and sites. Some travellers have been coming to Sri Lanka for 40 years, and the kind of tourists who come to Sri Lanka tend to be from a wider age group than those that travel to other sun-and-sand destinations.
Travelling with children
Children of all ages are widely welcomed, being greeted with a warmth in their own right which is often then extended to those accompanying them. In the big hotels there is no difficulty with obtaining safe baby foods, though 'wet wipes' and disposable nappies (diapers) are not readily available in many areas.
Care should be taken when travelling to remote areas where health services are primitive since children can become more rapidly ill than adults. Extra care must be taken to protect children from the sun and heat by using sunscreen, wearing wide-brimmed hats or carrying an umbrella, and by avoiding being out in the hottest part of the day. Cool showers or baths help if children get too hot. Drinking plenty of bottled drinking water will avoid dehydration and skin moisturisers are also worth taking.
Women travellers
Compared with many other countries it is relatively easy and safe for women to travel around Sri Lanka, even on their own. There are some problems to watch out for and some simple precautions to take which make it possible to avoid both personal harassment and giving offence.
Modest dress for women is always advisable - loose-fitting, non-see through clothes, covering the shoulders, and skirts, dresses or shorts (at least knee-length). Unaccompanied women may find problems of harassment, though this is relatively rare. It is always best to be accompanied when travelling by tuk-tuk or taxi at night. Do remember that what may be considered to be normal, innocent friendliness in the West may be misinterpreted by some Sri Lankan men.
Food in Sri Lanka – #8 Refreshments
With their meals, Sri Lankans generally drink water, or sometimes soft drinks or beer (except on Poya [Full Moon] or religious days, when alcohol is not served) but, at any time of the day, King Coconut water makes a deliciously refreshing drink.
The King Coconut, or thambili, can be seen hanging in golden bunches by the roadside with a man armed with a machete close by. Its juice is a safe and very refreshing way of slaking a thirst, once the coconut seller has expertly sliced open the top with a deft twist of his weapon. It can also be an effective pick-me-up for a hangover. The balance of glucose and potassium makes it a delicious health drink for convalescents and is regularly prescribed by Ayurvedic doctors. In a medical emergency it can even be used as an intravenous drip.
Another local beverage made from the coconut palm is toddy. This is tapped from the flower of the coconut and left to ferment. New toddy is light and refreshing, but when fermented it can become as alcoholic as cider.
A distilled spirit made from toddy becomes arrack, the nation's favourite tipple that is widely used in punches and cocktails but also drunk neat or with a mixer (coke, tonic and ginger beer are the favourites). The local arrack can be very potent, whereas the matured VSOA and Old Reserve (my favourite!) are smoother.
Local breweries produce very palatable beers (Lion, Carlsberg and Three Coins Pilsner) using imported hops and water brought from the highlands of Nuwara Eliya in the Hill Country.
The tea break is a tradition in its own right and is universally popular, a moment to savour every day in every conceivable environment. Fruit juices and local brands of soft drinks are inexpensive and are very good alternatives to the many imported products readily available, which can carry an extortionate 100% tax.
Where to stay in… Ella
98 Acres Resort, so named as it is situated in a scenic tea estate of 98 acres in Uva Province, has become one of the most sought after hotels in Sri Lanka and now, during any season, it is busy or fully booked. The idyllic location at the southern end of the Hill Country is the principal attraction as well as spacious and comfortable rooms all with balconies affording spectacular views.
Amba Estate is an organic farm and guesthouse perched in a tranquil valley above Ravana Falls, with spectacular views of Ella Rock and Lipton's Seat. Built 100 years ago by one of the first local families to develop their own tea estate, Amba's farmhouse exudes a rustic charm and cosy character. The 100-acre estate produces a range of artisanal teas, coffees, spices and preserves, and it works with the local community to support a variety of educational, economic and environmental initiatives.
The Secret Ella is a former tea planter's bungalow blending tradition and old world charm with modern creature comforts, and it is nestled in the mountains overlooking the famed 'Nine Arch Bridge', an impressive railway viaduct. The bungalow is surrounded by an enchanting four-hectare tea estate that includes garden chalets and a swimming pool. Its sister property, 98 Acres Resort, is close by.
Categories: Accommodation, Culture, Honeymoon, Sri Lanka, Travel tips
« All articles