TikaWeeks #14-2/2020: Sri Lanka & Maldives update
Posted by John on 1st April 2020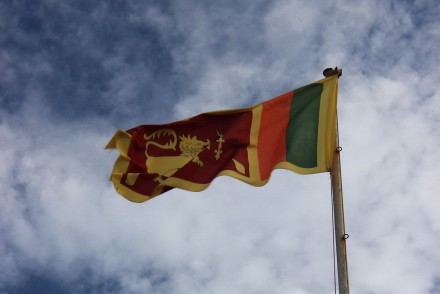 The Director-General of the World Health Organisation, Dr Tedros Adhanom Ghebreyesus, has commended the Sri Lanka president for mobilising the whole government in the fight against coronavirus disease (COVID-19), which seems to be a far cry from the UK government's belated and confused approach. The president has appealed to world aid organisations to grant concessions to developing countries at risk from the global effects of COVID-19, including Sri Lanka, whose economies are dependent on tourism, exports, income from migrant workers, loans and foreign investment. There already have been reports of food distribution problems in some areas of the country.
It is likely that flight options will become more restricted in the coming days. Airlines operating via the United Arab Emirates, including Emirates and Etihad Airways, have suspended flights out of Colombo indefinitely. SriLankan Airlines will operate one flight to London on 07 April 2020, and will then suspend services until at least 21 April 2020. Qatar Airways services have been reduced to one flight per day to Doha. It is not know how long that service will continue. Some airlines are changing flight schedules with little prior notice.
Please refer to the British Foreign & Commonwealth Office (FCO) for current official travel advice for Sri Lanka
The Government of Maldives has declared a Public Health Emergency. Effective from 12.00 (local time) on 02 April 2020 until further notice, a daily curfew has been imposed in Malé, Hulhumalé and Villingili from 17.00 to 20.00 (local time). British nationals in the greater Malé area should stay in their accommodation during this time. Travel from and to resorts from all inhabited islands is suspended. All excursion activities (such as day trips to picnic islands, fishing and dolphin watching) from all islands, resorts, safaris and guesthouses are now banned across the country until further notice.
New travel restrictions are severely limiting commercial flight schedules. Most flights in and out of Maldives have been cancelled by the airlines. If you are visiting Maldives you are strongly advised to leave now, as all flights may be suspended very soon. It is unclear whether Qatar Airways will continue flights beyond 01 April 2020.
Please refer to FCO Maldives for current official travel advice.
Categories: Accommodation, Flights, Health, Maldives, News, Sightseeing, Sri Lanka, Travel tips, Wildlife
« All articles