TikaWeeks #13-1/2020: Sri Lanka update
Posted by John on 23rd March 2020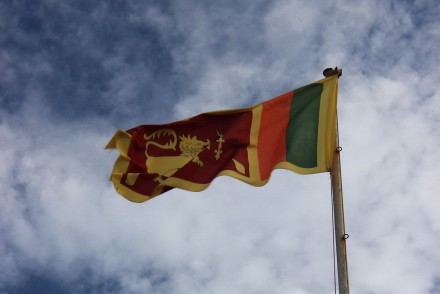 Airlines operating between Sri Lanka and the UK via the United Arab Emirates, including Etihad Airways and Emirates, have announced that they will suspend flights out of Colombo on 24 March 2020 and by 25 March 2020, respectively.
Other airlines on this route are currently advertising the following flights:
SriLankan Airlines, daily
Qatar Airways (via Doha), daily until at least 25 March 2020
Some airlines are changing flight schedules with little prior notice.
The arrivals terminal at Bandaranaike International Airport, Colombo is closed until further notice as another measure to help prevent coronavirus disease (COVID-19) from entering Sri Lanka. However, the departure terminal will function as normal but only aircraft arriving for passengers departing the country will be allowed. Also, all passenger transit has been stopped.
The curfew lifted at 06.00 today (23 March 2020) will be re-imposed at 14.00 today until 06.00 on 26 March 2020, when the curfew will be imposed again at 12.00 the same day. The curfew imposed in Colombo, Gampaha, Puttalam and Northern Province Districts that will be lifted at 06.00 tomorrow (24 March 2020) will be re-imposed at 12.00 tomorrow until 06.00 on 27 March 2020, when the curfew will be imposed again in these districts from 12.00 the same day until further notice.
All passenger transport between districts is prohibited for locals and foreign tourists.
A 24-hour hotline is now available to all foreign tourists in Sri Lanka to provide assistance during the COVID-19 crisis – call 1912. The hotline, initiated by the Sri Lanka inbound tour operators association together with stakeholders in the tourism industry, may be used by foreign tourists for any queries or assistance during their stay in the country.
Please refer to the British Foreign & Commonwealth Office for current official travel advice for Sri Lanka
Categories: Flights, News, Sri Lanka, Travel tips
« All articles