TikaWeeks #13/2018: Sri Lanka update
Posted by John on 1st April 2018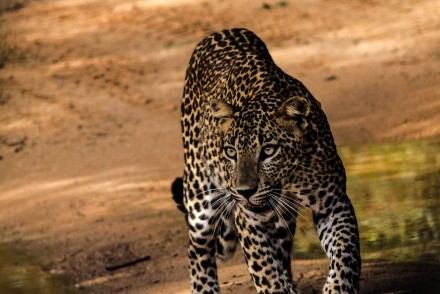 Travelling with a Tikalanka chauffeur guide
Our guides are different. Unlike other travel companies in Sri Lanka, Tikalanka only employs licensed chauffeur guides, who are all trained and accredited by Sri Lanka Tourism. Our dedicated team of chauffeur guides will get you under the skin of the country and show you the real Sri Lanka with their intimate and in-depth knowledge of their home island. Most of our guides have been with us for at least five years and a few of them for more than ten, so Pathi and I know them all very well. Their expertise and professionalism are unrivalled in Sri Lanka.
Since all of our holidays are bespoke and private trips, how you interact with your chauffeur guide will totally depend on you. What level of service you require from him and how much time you spend with him are your choice and your choice alone – it is your holiday after all! Our guides are seasoned and intuitive professionals, so they will give you the time and space to explore a particular site or city by yourselves, or trek to World's End in Horton Plains National Park on your own, if you prefer. Don't ever feel that the chauffeur guide is 'imposed' upon you; he is there to enhance your experience of your holiday and certainly not to interfere or act as a gooseberry.
A typical Sri Lanka holiday begins with your arrival at Bandaranaike International Airport near Negombo, which is about 30 km north of Colombo. Your dedicated Tikalanka chauffeur guide will greet you in the Arrivals Hall with a branded name board and take you to your vehicle, either an a/c car for a couple or an a/c minibus for a family or friendship group. From then on, how you spend your time with him is completely up to you. Most customers appreciate their knowledge and expertise in the Cultural Triangle, through the Hill Country and in the wildlife reserves – many of our guides are accomplished amateur naturalists and a great benefit to the enjoyment of your holiday. At the beach, the chauffeur guide will leave you to your own devices and your transfer back to the airport for your flight home may be performed by another guide or driver.
Here's what past customers have to say about our exceptional team of chauffeur guides:
"We had Ravi. He was excellent as both a driver and a guide. He struck exactly the right balance between imparting his knowledge and knowing when to give us space to spend time as a couple. One of the most memorable parts of the trip was being invited to Ravi's home where he introduced us to his family, and provided a lovely authentic Sri Lankan meal. We really liked him!"
Mike & Lorna, England, March 2018
"Niroshan was an excellent guide and driver who took exceptional care of us and answered our very many questions about Sri Lanka generally and life in the country. We would certainly recommend him to other travellers. Given that he told us that he does not specialize in wildlife tours his bird/animal knowledge and spotting skills were very good."
Fiona & Dennis, England, March 2018
"Our 1st Chauffeur Ayesh [Mahesh] was superb. His knowledge was very good, nothing was too much for him, and he was so attentive and thoughtful. We would happily use him again if we were to return."
Ken & Lynda, England, February 2018
"Anura was just the best. Very considerate and very knowledgeable stopping to tell us about the flora and fauna. A bit of an expert on birds. He looked after us really well and was a credit to your company. He has sent us an email to make sure we got home safely."
Irwin & Pat, Scotland, February 2018
"Oscar was informative and knowledgeable. An asset to our enjoyment of the country."
Hazel, Rick, Paul & Lynda, England, February 2018
"Nihal is a five star chauffeur/guide. He was professional at all times, reliable, flexible to our interests, extremely knowledgeable about Sri Lankan wildlife and very observant. He really went the extra mile for us."
Chrissie & Mary, England, January 2018
"He [Saman] was lovely and very attentive."
Nicola & Susan, Scotland, December 2017/January 2018
"Chathura as driver guide was excellent and I wouldn't hesitate to recommend him."
Ken & Lorna, England, December 2017/January 2018
"Great, Kapila was very knowledgeable and accommodating. He completely catered the trip and his explanations to our interests. What's more, when my husband was feeling ill, he went to buy him some medicine without us even asking. He drove for hours on end, and even though he was tired he would always just smile and do his best to make sure we were enjoying ourselves."
Olivia & Patrick, Germany, December 2017/January 2018
"We really enjoyed Sena, and he was a central part of the holiday. He was so kind and conscientious. We loved being able to discuss what we were seeing with him, and felt that it gave us insights that we would not have gained as visitors on our own. We felt very well and looked after, and it made the trip very relaxing."
Dow/Jones family, England, August 2017
Trip Planner – Tikalanka tailor-made travel app
Tikalanka developed a sophisticated and user-friendly online tailor-made Trip Planner many years ago, which offers you the opportunity to create your own holiday in Sri Lanka and Maldives, wherever you are! It enables you to choose the place, route, sites of interest, activities, length of stay, and type and style of accommodation that suits you best. Over the years, Trip Planner has been a useful online tool for customers and Tikalanka alike, and now a new version is in development.
The new Trip Planner will enhance customer experience and build on the functionality of the original version. Based on the ubiquitous Google Maps, new Trip Planner will be extremely user-friendly and allow customers to build an itinerary from location to location or create a wish list of holiday highlights. Either way, we will always be there to help you out! Watch this space for its launch…
In the meantime, please understand that the current Trip Planner is no longer updated, which means that the present offering of locations, accommodation and activities is far from complete. There are now many other places to visit and hotels to stay at in our portfolio so please contact us if you have a particular hotel or activity in mind, or would like to visit a particular town or city not currently included in the existing Trip Planner.
Food in Sri Lanka – #5 Favourite fish
All fish and seafood is freshly caught and available in abundant variety. Crab is cooked in a dozen different ways, lobster is far tastier than its Mediterranean cousin, and seer, amberjack, skipjack, paraw, herring, pomfret, bonito, shark, tuna and mullet are regulars of the daily catch. Jambo (Jumbo) and Tiger prawns are massive, while the smaller shrimp and many other molluscs should not be discounted just because of their size, as their flavour is always excellent.
Drying fish in the sun began as a method of preservation, but the intense flavours produced soon inspired Sri Lankan cooks to use it in unexpected ways. A teaspoon or more of tiny dried shrimps or Maldive Fish is used in all sorts of dishes.
Apart from the coastal resorts and tourist spots, Sri Lankans eat very little fish, since it is very expensive and does not travel well.
Accommodation update
Arugam Bay is Sri Lanka's surfing 'Mecca' and mostly full of guesthouses but we currently offer three special places to stay in the area.
Jetwing Surf is a newly opened beachfront resort in Pottuvil, the quieter northern extreme of Arugam Bay. This cabana resort may be found on the uncharted eastern coastline on Pottuvil Point, a serene and luxurious eco-hideaway with natural ventilation throughout. Designed by the upcoming architect John Balmond and inspired by the intricate sea shells that rest upon the unspoiled beaches, natural structures made of wood, woven coconut palm leaves and dried Illuk grass welcome you into a truly Sri Lankan environment.
Kottukal Beach House by Jetwing is a stylish and modern oceanfront villa with pool in a superb location adjacent to an untrammelled sandy beach and an unexploited surfing breakpoint next to Jetwing Surf. Wide, open verandas and high ceilings complement the tastefully decorated and furnished interiors in keeping with the natural aesthetic of the villa. The in-house bedrooms and garden chalets feature attached bathrooms and a private balcony or terrace.
Kudakalliya is a secluded retreat to the south of Arugam Bay set in over one hectare of land overlooking a deserted beach with the Indian Ocean beyond and a tributary of the Hada Oya alongside. Two thoughtfully designed bungalows have been created with utmost care, to optimise the views and maintain absolute privacy for each property. During the dry months from April to September you may watch elephants frolicking in the river beyond and feeding on the mangrove island.
Categories: Accommodation, News, Sri Lanka, Travel tips
« All articles