TikaWeeks #12-2/2020: Sri Lanka & Maldives update
Posted by John on 17th March 2020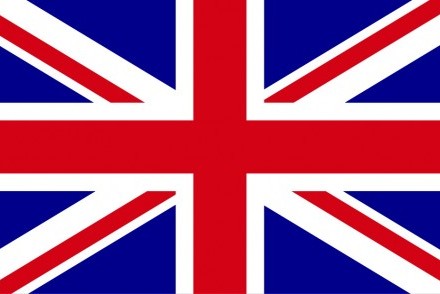 EXCEPTIONAL TRAVEL ADVISORY NOTICE – The Foreign & Commonwealth Office (FCO) advises British people against all non-essential travel worldwide for an initial period of 30 days. This advice takes effect immediately and it is the first time ever that the FCO has made such an announcement. The coronavirus disease (COVID-19) pandemic has led to unprecedented international border closures and other restrictions.
Sri Lanka COVID-19 status
The FCO now advise against all but essential travel to Sri Lanka, due to travel restrictions implemented by the Sri Lankan government relating to the COVID-19 pandemic. People arriving from the UK, or having travelled through the UK, will not be allowed to enter Sri Lanka from midnight on 16 March 2020. Anyone arriving in Sri Lanka after that date either will be refused entry or placed into military supervised quarantine for 14 days. No new visas are being issued to British nationals.
Similar restrictions are in place for a range of countries. The list of countries that are subject to quarantine requirements is under daily review by the government.
The Sri Lankan government has announced the suspension of all international commercial passenger flights arriving in Sri Lanka from 18 March 2020 (initially until 25 March 2020). This could have an impact on outgoing flights. If you are in Sri Lanka and wish to leave, we recommend that you make arrangements while commercial means are available.
During the above mentioned restricted period the following will be permitted:
Aircraft Departures with passengers originating from Colombo, stop overs, transit passengers or visiting tourists.
Emergency Diversions to Bandaranaike International Airport (BIA).
Freighter Operations and humanitarian flights to BIA.
Technical landings at BIA.
Inbound ferry flights (without passengers) at BIA.
The government has announced that people who have arrived in Sri Lanka from Europe between 01 and 15 March 2020 should register with the police by telephone via the emergency 119 service or by calling the local station.
Nine new COVID-19 positive patients have been confirmed in Sri Lanka, raising the total number of COVID-19 cases to 43.
With the aim of minimising the risk of further spreading COVID-19, the government has extended the special public holiday for the next three days (17, 18 & 19 March 2020). The declared three-day holiday is also applicable to the private sector. The government had already declared yesterday (16 March 2020) a public holiday due to the rise in the number of COVID-19 patients over the weekend.
Maldives COVID-19 status
The Government of Maldives has declared a Public Health Emergency, effective until 10 April 2020. For 14 days, effective from 14 March 2020, travel from and to resorts from all inhabited islands is suspended. Excursions to islands other than the one in which foreign visitors are resident are being limited, and public spaces (e.g. parks or sports grounds) are temporarily closed.
All cruise ships are currently banned from entering and docking in Maldives. In addition, all persons who have been in the last 14 days to mainland China (not including Hong Kong), Iran, South Korea (North Gyeongsang and South Gyeongsang Provinces), Italy, Bangladesh, Spain (all provinces and regions), Germany (Bavaria, North Rhine-Westphalia and Baden-Württemberg) and France (Île-de-France and Grand Est) are not allowed to enter or transit through Maldives. Passengers and airline crew must fill-in a Health Declaration Card and an Immigration Arrival Card before arriving in Maldives and undergo a screening procedure.
Please refer to FCO Maldives for current official travel advice.
Categories: Accommodation, Flights, Health, Maldives, News, Sri Lanka, Travel tips
« All articles