TikaWeeks #11-3/2020: Sri Lanka & Maldives update
Posted by John on 12th March 2020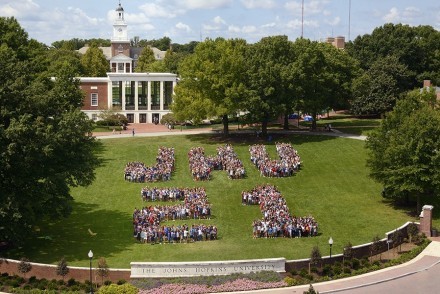 Johns Hopkins experts in global public health, infectious disease, and emergency preparedness have been at the forefront of the international response to coronavirus disease (COVID-19), and the Center for Systems Science and Engineering at Johns Hopkins has developed an online interactive dashboard to visualise and track reported cases of COVID-19 in real time. This is potentially the most accurate and current resource for keeping up to date with COVID-19 developments.
Current status of COVID-19 in Sri Lanka
The first Sri Lankan to have contracted COVID-19 within the country was reported yesterday. A 52-year-old tour guide, who had worked with a group of Italian visitors, has contracted the virus and is currently being treated at the Infectious Disease Hospital (IDH) in Colombo. Today, his family members have been quarantined. The first detected case was a Chinese visitor who was found to be infected with COVID-19 upon her arrival and admitted to the IDH. The woman fully recovered from the infection and returned to China on 19 February 2020.
Sri Lanka is suspending on-arrival visas for tourists from 12.00 on 14 March 2020 until further notice as a new COVID-19 control measure after the first domestic transmission of the virus was reported yesterday, which is part of a comprehensive preventative approach to the spread of the virus, including encouraging high standards of personal hygiene and compulsory quarantine for suspected COVID-19 cases.
Please refer to the British Foreign & Commonwealth Office FCO website for Sri Lanka for current official travel advice.
Current status of COVID-19 in Maldives
Four new confirmed cases of COVID-19 have been reported in Maldives, bringing the total of active cases to eight.
If you have upcoming travel plans to a Maldives resort, the FCO currently advises contacting your tour operator and insurance provider for more information. Quarantines may be imposed at short notice: contact your tour operator or resort island ahead of travel.
The Government of Maldives is taking precautions to prevent the spread of the virus. This includes a temporary ban on all cruise ships from entering and docking in Maldives. In addition, all persons who have been in the last 14 days to mainland China (not including Hong Kong), Iran, South Korea (North Gyeongsang and South Gyeongsang Provinces), Italy and Bangladesh are not allowed to enter or transit through Maldives. Passengers and airline crew must complete a Health Declaration Card and an Immigration Arrival Card before arriving in Maldives and undergo a screening procedure.
Please refer to the FCO website for Maldives for current official travel advice.
Categories: Health, Maldives, News, Sri Lanka, Travel tips
« All articles