TikaWeeks #11/2018: Sri Lanka update
Posted by John on 18th March 2018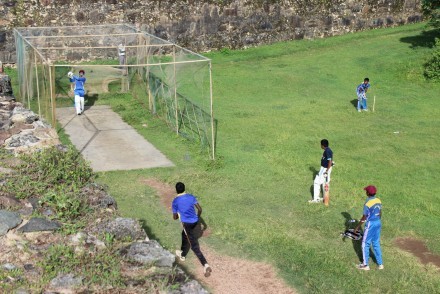 Cricket – Sri Lanka v. England – October/November 2018
Finally, the dates of England's cricket tour of Sri Lanka have been officially released despite "tentative" dates being around for some time and, low and behold, the dates are the same! Having the 'heads up' of the tour dates has allowed us to confirm a couple of holidays for cricket lovers in advance of the expected deluge of interest when accommodation at the key locations will be difficult (or impossible) to come by. Many thanks to our Sri Lanka Cricket 'insider' and friend who was able to give us the requisite advance notice – you know who you are!
05 October 2018 1st Warm up Colombo
06 October 2018 2nd Warm up Colombo
10 October 2018 1st ODI - (D/N) Rangiri Dambulu International Cricket Stadium – Dambulla
13 October 2018 2nd ODI – (DAY) Rangiri Dambulu International Cricket Stadium – Dambulla
17 October 2018 3rd ODI – (D/N) Pallekele International Cricket Stadium – Kandy
20 October 2018 4th ODI – (DAY) Pallekele International Cricket Stadium – Kandy
23 October 2018 5th ODI – (D/N) R. Premadasa International Cricket Staidum – Colombo
27 October 2018 T20 (D/N) R. Premadasa International Cricket Stadium – Colombo
30–31 October 2018 1st 2-Day Warm up Colombo
01–02 November 2018 2nd 2-Day Warm up Colombo
06–10 November 2018 1st Test Match International Cricket Stadium – Galle
14–18 November 2018 2nd Test Match Pallekele International Cricket Stadium – Kandy
23–27 November 2018 3rd Test Match SSC – Colombo
For more details, please contact the ECB
Food in Sri Lanka – #3 Breakfast - Sri Lankan style
As with all meals in Sri Lanka, breakfast is a feast of its own. Idiappa (string hoppers), egg hoppers, pittu, kiri bath, roti (stuffed bread) and the full accompaniments of creamy coconut sauces and sambols are just a few of the delicacies on offer at breakfast time. In many restaurants or hotels, as informal eateries are called in Sri Lanka, breakfast is served from 07.00 to 11.00, after which time a different menu will be available.
The hopper ("appa", in Sinhalese) has a delicate, puffy, crêpe-like texture combined with the taste of a crumpet, and moulded into a semi-spherical pancake. Made form batter containing coconut milk and palm toddy, it is left to sit for a whole night to give it time to ferment. The egg hopper has an egg broken into the centre, while a string hopper is like a nest of steamed rice vermicelli, used as an alternative to rice.
Pittu, a rice flour and shredded coconut mixture which is similar to a coarser type of cous-cous, is steamed inside a bamboo tube and eaten with hot sambol and a pinch of subtly spiced pol hoddi.
Kiri bath has a special place in Sri Lanka's panoply of culinary delights. A simple dish of thick rice pudding made with coconut milk and then cut into diamond shapes, it is central to festive offerings and celebrations. Kiri bath plays an important part in the New Year celebrations, and it is also included in a birthday or anniversary meal, during the wedding ceremony and afterwards at the banquet, and is used as a votive offering at temples and during festivals.
Accommodation update
North Gate by Jetwing has just opened in Jaffna, adding a second property in the city to the ever-increasing Jetwing Hotels' portfolio. Contemporary in design, the 44 tastefully decorated rooms in three categories (Deluxe, Family rooms & Suites) offer all modern creature comforts along with spacious balconies that boast spectacular views of the vibrant city of Jaffna. Hotel facilities include a pool, gym, coffee shop and show kitchen in the restaurant.
Taru Villas – Yodakandiya near Yala is a stylish oasis in the jungle and the first boutique property in the region. This two-bedroom villa, with open-plan living areas, is set in a small local village surrounded by traditional Chena farms and a short drive from Yala National Park. An intimate tropical garden resounding with birdsong and animal chatter surrounds the refreshing pool, and the ink-black sky is full of countless stars at night.
Maldives – State of Emergency update
The Government of Maldives has extended the State of Emergency and security forces remain deployed in the capital Malé and a number of other towns in response to anti-government demonstrations. However, there are no reports that outlying islands, including all resorts, or Malé International Airport are affected. We are monitoring the situation closely through our agent in Maldives. For more information, please go to FCO Maldives
Categories: Accommodation, Cricket, Culture, Maldives, News, Sri Lanka
« All articles