TikaWeeks #10/2018: Sri Lanka update
Posted by John on 11th March 2018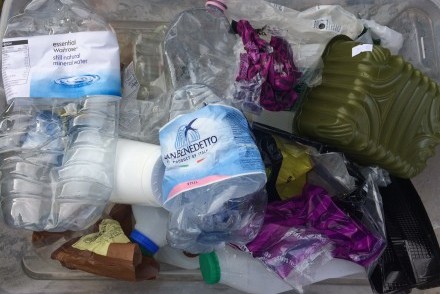 Plastics ban in all Protected Areas of Sri Lanka
From 04 February 2018, the use of polythene and plastic within all Protected Areas (PAs) – strict nature reserves, national parks, nature reserves, World Heritage Sites, international biosphere reserves, conservation forests and reserved forests – is banned by the Department of Wildlife Conservation and the Forest Department, which manage these areas. This decision has been taken under the provisions of the Fauna and Flora Protection Ordinance (Amendment) Act. No. 22 of 2009 and the National Environment Act No. 56 of 1988.
Accordingly, the following items are banned:
Disposable plastic bottles (water and other drinks)
Polythene bags (including shopping bags)
Food wrappers (including lunch packets/sheets)
Polystyrene food containers
Whereas, the following items are allowed (although visitors are requested to remove them from the PAs at the completion of their visit):
Reusable water bottles (including aluminium/metal bottles and heavy-duty plastic bottles)
Cloth and paper bags
Re-usable food containers
The decision has been taken to further improve the conservation and protection of wild fauna and flora in the country, meeting climate change commitments and to improve the island's carbon footprint, and lead to the reduction of plastic and polythene usage in Sri Lanka.
We at Tikalanka are totally supportive of this decision as plastic, as everyone knows, is one of the world's most pressing environmental issues. One of our key agendas moving forward is to reduce and, ideally, eradicate the use of plastics on our holidays. Convincing customers and hoteliers alike not to use or provide plastic water bottles must be the starting point. Filtered, cooled water systems should be installed at all accommodation so that customers may have access to clean water at all times. We will provide the necessary mobile, insulated bulk water carriers to allow customers to refill their own re-usable water bottles with clean water in their vehicles while out during the day or in transit.
Food in Sri Lanka – #2 A sweet tooth
Sri Lankans have a very sweet tooth and this is expressed in their love of all things made from sugar and syrup. The assorted rasakevillis (sweetmeats) are made with rice flour, coconut milk and sweetened with jaggery (unrefined brown sugar from palm sap). Another very popular sweet is thalaguli (sesame balls). Others to choose from include halapes (a mixture of coconut and jaggery), dodols and aluwas (fudge-like sweets), rasagullas (milk balls in sugar syrup), and bibikin (a traditional Sinhalese cake made from jaggery, coconut, cashews and dried fruit).
However, these sweet delicacies are rarely served as a dessert. Their elaborate preparation means that they are reserved for special occasions, but they can still be found in specialised shops throughout the year.
Pure ambrosia can be had in the form of curd and honey, buffalo curd served with thick, dark brown treacle made from the kitul palm. This will be offered as a "desert", a frequent mispronunciation of dessert, but it makes an ideal light breakfast or a quick roadside snack, and is a perfect foil to spicy food.
The Malay-inspired wattalapam, a rich coconut crème caramel with jaggery and cashew nuts, has practically turned itself into the national pudding.
Accommodation update
Mahoora Tented Safari Camps has relaunched its camps near Yala, Uda Walawe and Wilpattu National Parks. Sri Lanka's pioneering safari camp operator has introduced brand-new, spacious tents with elegant, tasteful interiors in both its Mahoora Elite and Mahoora Explorer classes. Mahoora Elite has the most spacious mobile tent in the country with a large lounge tent and a similar sized bedroom tent combined together. Both Mahoora products offer all-inclusive experiences of full board accommodation and beverages along with two daily safaris.
Heritance Tea Factory at Kandapola near Nuwara Eliya will be closed for refurbishment from 24 September to 05 December 2018.
The architecture of Sri Lanka – a good read
Anjalendran: Architect of Sri Lanka by David Robson
Nonconformist and ideological, Anjalendran has established himself as one of Sri Lanka's leading architects and practises his art in a refreshingly unconventional way. This book analyses his creative genius, maintaining that the process is just as important as the product.
A Personal Odyssey by Nihal Fernando
Stunning collection of images from one of the country's great photographers.
Architecture of an Island by Robert Lewcock, Barbara Sansoni & Laki Senanayake
Beautifully illustrated hardback book of the island's architectural wonders.
Bawa: the Sri Lanka Gardens by David Robson & Dominic Sansoni
A rich photo essay of two brothers, Bevis and Geoffrey Bawa, and their exquisite gardens, Brief and Lunuganga.
Beyond Bawa: Modern Masterworks of Monsoon Asia by David Robson
The legacy of the 'father' of Sri Lanka's modern building design through the works of 24 contemporary architects.
Geoffrey Bawa: The Complete Works by David Robson
Geoffey Bawa was Sri Lanka's most influential and prolific architect and South Asia's leading guru of tropical architecture. This superb coffee table book has photographs, illustrations and architectural plans of all of his works.
Lunuganga by Geoffrey Bawa, Christoph Bon & Dominic Sansoni
A unique pictorial record of Geoffrey Bawa's country estate and gardens.
Viharas and Verandas by Barbara Sansoni
This renowned colourist and designer has always been an inspiration to architects. A beautifully illustrated book showing off the island's rich architectural heritage.
Categories: Accommodation, Culture, News, Sightseeing, Sri Lanka, Travel tips, Wildlife
« All articles