TikaWeeks #09/2022: Sri Lanka update
Posted by John on 2nd March 2022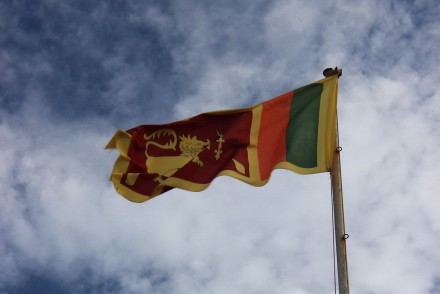 Yesterday, the Sri Lankan authorities removed the requirement of a pre-arrival COVID-19 negative test result, which should aid the recovery of the island's beleaguered tourism industry. This comes hot on the heels of Emirates no longer requiring a PCR test for transiting passengers through Dubai. Both are indications that countries are beginning to relax their pandemic travel requirements to encourage more foreign travel.
Current Health Protocol for Arrivals to Sri Lanka – COVID-19 Fully Vaccinated Travellers only
Travellers (over 18 years) who have completed the recommended doses of COVID-19 vaccinations and arrive two weeks after the completion of vaccination will be considered 'fully vaccinated' – any COVID-19 vaccination accepted by the traveller's country of origin is acceptable.
Also, 12 to 18 year olds who have had at least one dose of the Pfizer COVID-19 vaccine are considered 'fully vaccinated'.
Prior to boarding, COVID-19 fully vaccinated travellers are required to:
Visit COVID-19 Insurance to pay the mandatory US$12 per person COVID-19 Insurance Cover.
Complete a Health Declaration Form (a separate form should be submitted for each of the accompanying children, if any). All travellers arriving in Sri Lanka via the airports must complete the online Health Declaration Form individually and upload the relevant documents (vaccination record, pre-departure COVID-19 negative test report, data page of their passport) prior to boarding. They should arrive with the QR code (on mobile phone or hard copy) issued to them.
On arrival in Sri Lanka, COVID-19 fully vaccinated travellers are required to:
Produce the original vaccination certificate/card (together with a certified copy of an English language translation if the certificate/card is not in English or if relevant data are not indicated in English.) Sri Lanka will only accept the UK's letter version of proof of COVID-19 recovery and vaccination record. They will not accept digital proof. Your NHS appointment card from vaccination centres is not designed to be used as proof of vaccination and should not be used to demonstrate your vaccine status.
Please visit Sri Lanka Tourism for up to date information on the things you need to know for safely travelling to Sri Lanka.
Categories: Health, News, Sri Lanka, Travel tips
« All articles