TikaWeeks #05/2023: Sri Lanka update
Posted by John on 31st January 2023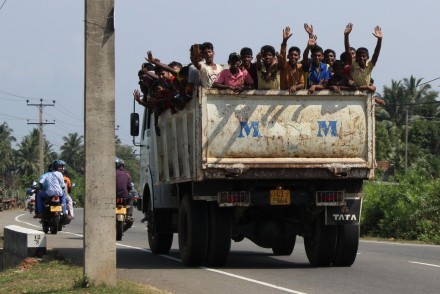 After the economic meltdown in Sri Lanka last year, there seems to be a lack of reportage in the British press regarding the current situation on the island. Despite the shortage of up-to-date information we are receiving a lot of interest in our holidays for this and next year, which just shows how attractive the country is perceived by global travellers. Here is the latest from the ever-smiling island nation of Sri Lanka.
The good news is that the queues for fuel have gone, produce is back on the shelves, power cuts are less likely across the country and inflation is down (although still over 50%). The flip side is the government's prudent but harsh fiscal policy of raising taxes at the same time as cutting subsidies, an unpopular measure with the locals who have had their (un)fair share of economic hardship over the past couple of years. Not to mention a corrupt dynasty running the country for far too long that plunged Sri Lanka into this dismal situation in the first place.
There are still ongoing negotiations with the IMF and Sri Lanka's principal creditors (China and India) to release funding and reschedule or cancel loans, a process that slowed at the latter end of 2022 then extended into the New Year. You may have read elsewhere about China's 'ticking time bomb' of mounting debt around the world and how reluctant China remains regarding lowering interest rates or cancelling debt. Setting a precedent in Sri Lanka will have ramifications across the globe for China's investments – Sri Lanka alone owes China US$7bn – and the wrong step here could mean serious economic decline at home. Where does this leave Sri Lanka?
With over US$50bn of debt to service, Sri Lanka's recovery will be slow and painful for its 22 million inhabitants, but his doesn't mean there isn't hope. Much needed foreign currency is beginning to flow into the country from tourism again – before the pandemic, tourism accounted for 25% of foreign currency earned and 12% of GDP – which means you can help the island get back on its feet.
I realise that there is a moral dilemma in travelling to a country where many people are living on the breadline and the few resources they do have may be redirected to tourism. However, without foreign visitors spending their precious currency in Sri Lanka the island will have less chance of a speedy recovery and by visiting, you show the locals that they are not alone in their struggles – and we care.
« All articles