Destinations: The Holiday & Travel Show 2016
Posted by John on 29th January 2016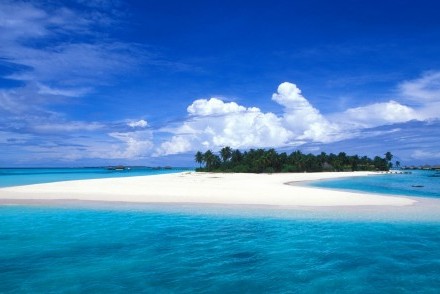 Discover your next adventure at Destinations: The Holiday & Travel Show, in association with The Times, The Sunday Times and The Sunday Times Travel magazine, taking place at Olympia London from 04 to 07 February 2016.
Get your complimentary e-ticket to the Destinations Show, Olympia London, courtesy of Tikalanka, by quoting DST41 here: http://www.destinationsshow.com/london/form/registration

As well as invaluable and inspirational travel advice on offer, Destinations: The Holiday & Travel Show brings together travel's very best authors, TV presenters, photographers and internationally renowned musicians and performers. Your complimentary ticket includes free entry to:
The Stanfords Travel Writers Festival - Meet your favourite travel authors, hear their inspiring stories and have the opportunity to purchase signed and dedicated copies at the 'Signings at Stanfords' shop. Headliners include TV Presenter Simon Reeve, Broadcaster & Journalist Kate Adie, Writer & Broadcaster John McCarthy, Author Louis de Bernières, Travel Correspondent Simon Calder, Adventurer Levison Wood and many more!
NEW Adventure Travel presented by National Geographic – get up close and personal with the writers and adventurers behind this iconic magazine in our brand new show feature.
Soak up new cultures and enjoy worldwide performances on our 'Experience The World' stages. Plus, get a taste for exotic delicacies with hundreds of free world food and drink samples on offer.
MASTA Travel Health Zone - enjoy a free consultation with specialist travel nurses about your next journey, pick up vital advice about the countries you are travelling to and win exciting prizes at the Travel Health Theatre.
Get inspired with new ideas as adventurers and explorers bring travel to life in our Meet the Experts Theatres with over 50 hours of free talks
Travel Photography Masterclasses in association with CEWE Photo Books - led by professional photographer Steve Davey these new two-hour masterclasses will teach you how best to capture those breath-taking views and memorable moments.
Come and meet Tikalanka at Destinations: The Holiday & Travel Show at Olympia London on Stand AP38 Quote DST41 here to claim your free e-ticket!
Categories: Destinations Show, Honeymoon, Maldives, Sri Lanka
« All articles