Culture
Ancient Customs and World Heritage Sites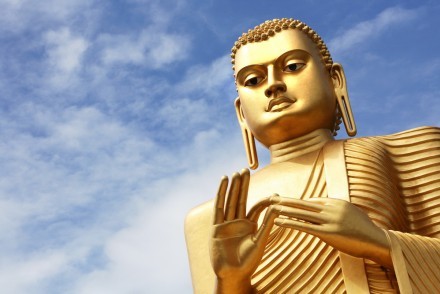 Our Ancient Cities and East/West Coast itinerary is a 14-day taster holiday for culture and history buffs!
A guided tour of the island's Cultural Triangle (ancient cities area), beginning with visits to Anuradhapura, the first capital of ancient Lanka in the 3rd century BC, and Mihintale, the cradle of Buddhism in Sri Lanka. Then on to Polonnaruwa, the island's medieval capital, the impressive cave temples at Dambulla and the incredible rock fortress of Sigiriya before heading south to Kandy, the final principal point of the Cultural Triangle and the capital of the last Sinhalese kingdom. Also visiting the lesser known sites of Aukana, Nalanda and Aluvihara on the way round the Cultural Triangle. Beach stay on a palm-fringed tropical beach on either the east coast (May to October) or west coast (November to April).
The accommodation is a combination of locally-run resort hotels and former colonial-era residences.
Remember that all of our holidays to Sri Lanka and Maldives are truly tailor made with no set dates, accommodation, duration, routes or visits, so each holiday is unique and specially created to your very own interests and requirements.
Take a look below at the outline itinerary as an inspiration for creating your own cultural and historical holiday.
Trip Planner