Colombo
Capital City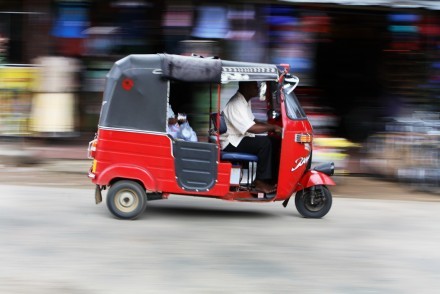 Colombo has had a tumultuous history dating back over 1500 years when the port initially served as a staging post for trade between Asia and the West. Soon after settled by Arab traders, Colombo and the west coast have had a Muslim influence ever since. European colonialists followed with the arrival of the Portuguese in 1505, later usurped by the Dutch in the mid-17th century, who started growing cinnamon in the area of Colombo now called Cinnamon Gardens. It wasn't until the British took over that Colombo became a city and made capital in 1815. Following independence in 1948, a new parliament was built at Sri Jayawardenepura Kotte on the outskirts of Colombo in 1982, although soon afterwards the civil war began and ensuing bomb attacks ensured that central Colombo was a no-go area surrounded by a high security cordon. Since peace was declared in 2009, the capital has been re-energised with new hotels, restaurants and smart shops opening, and a much more relaxed and positive atmosphere.
Why visit Colombo?
Although not filled with attractions, Colombo has the best restaurants, bars and clubs on the island outside of the top-end hotels elsewhere, and definitely the best selection of shops and jewellers. It may be a place to stop off for a night or two on your way to the airport for your flight home to pick up mementos and bargains or savour the nightlife.
Colombo City Tour
A guided walking tour of Colombo city includes visits to Gangaramaya Temple, the National Museum, Beira Lake, old Parliament Building, and Galle Face Green, before experiencing the banter and bartering of Pettah bazaar, which is one of the oldest districts of Colombo and famous for selling everything under the sun!
Most of the principal sites of interest can be visited in a 4-hour tour from Colombo, or an all day tour for a more leisurely and in-depth visit.
Trip Planner