Unawatuna
First Beach of the South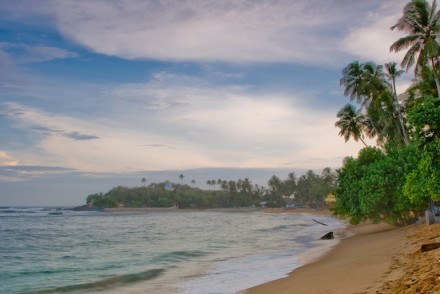 Sri Lanka's tranquil south begins east of Galle's generous harbour bay. The roads get narrower, the towns smaller, and the bays, surrounded by rocks, quieter and more isolated. Unawatuna, a small beach resort just 5 km out of Galle, is the first attractive bay in the south. The area is a marvellous place to stay providing you keep away from the busy centre and stay instead in the peaceful and more exclusive villas and hotels slightly further afield at Thalpe and beyond.
Why visit Unawatuna?
The proximity to Galle makes Unawatuna an attractive proposition, particularly when combined with a selection of top-quality boutique hotels locally, an attractive beach, and access to other areas such as Mirissa and Tangalle not too far away.
Trip Planner