Tissamaharama
Springboard for Yala and Bundala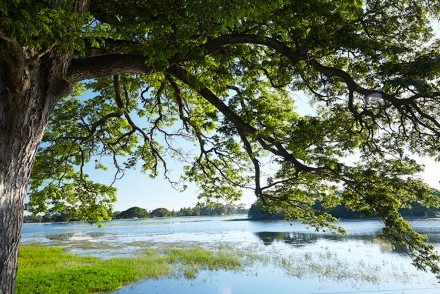 Tissamaharama, or Tissa as it is better known, is essentially a base for arranging jeep safaris in Yala and Bundala National Parks, and to visit the pilgrimage site of Kataragama. Tissa is an unremarkable town, although it is situated around Tissa Wewa, a serene and attractive lake constructed as a reservoir in the 2nd or 3rd century BC. Boat trips on the lake are recommended, especially for bird watching. An adjacent lake, Deberawewa, is also a haven for birdlife and attractively covered in water lilies. A third lake, Wirawila Wewa, is further out of town and another good site for aquatic birds.
Why visit Tissamaharama?
Tissa has a selection of more modest accommodation than the choice on offer closer to Yala, so it may be a good base for visits to Yala and Bundala National Parks for those visitors on a budget. Tissa also has excellent bird watching opportunities around the various local lakes.
Trip Planner