Mannar
Off the Beaten Track Sri Lanka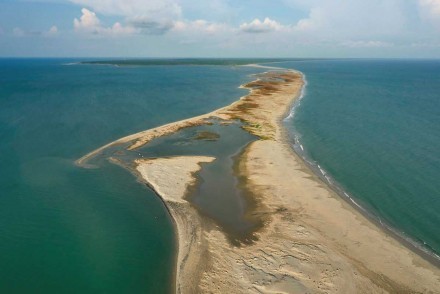 Then…
Mannar, or more distinctly, Mannar Island is named after the river Mann-arru that was said to have separated the island from the mainland. Mannar Island is considered to be part of Adam's Bridge, the sand spit that once joined Sri Lanka to India, which is now a series of 16 islets spanning the Palk Strait. The region has had its fair share of visitors and traders over the years, from Arabs, Persians, Abyssinians, Chinese and Indians to even Romans, as well as Portuguese, Dutch and British colonisers. This has shaped the local environment and population of Mannar, which is mainly made up of Tamil Roman Catholics or Muslims, although there are also smaller Hindu and Buddhist communities. For several millennia, Mannar's income centred on its port, largely owing to the pearl trade based in Arippu and its convenient location on the maritime Spice and Silk Routes. Today, fishing in the mainstay of the local economy, although rice dominates the region's agricultural activity. Other current industries include the prawn banks, salt pans, crab farming and the palmyrah.
…and now
The region is a 'Dry Zone' with very little rainfall, except during the wet months of November and December when thousands upon thousands of migrant birds descend on the area, making it a bird-spotters paradise during and just after this period around Adam's Bridge, the causeway and Giant's Tank (Yoda Wewa). The history and culture of the region may be explored at Thiruketheeswaram Kovil, one of Sri Lanka's three most sacred Hindu temples, Thanthirimale, an ancient Buddhist village and temple of the same name, Talaimannar port and lighthouse, and Arippu and Mannar Forts.
Why visit Mannar?
Most visitors to Sri Lanka haven't even heard of Mannar let alone plan to explore the region, which is an enticing prospect for those wishing to get off the beaten track and experience something different on the island. At the present time, Mannar is a magnet for 'birders' from October to March, and it has very limited accommodation options.
Trip Planner